Brazil: blue slabs polishing machine Galaxy B220 for the company Quartzblue
Slabs polishing machine Galaxy B220: top performances even for the processing of Perla Venata quartzite.

The Brazilian company QUARTZBLUE Quartzitos do Brasil has recently started up a new production unit in Cachoeiro de Itapemirim (ES) area.
For this unit Quartzblue purchased a Pedrini slabs polishing line to process the materials extracted from their owned quarries among which Perla Venata quartzite, stands out for its prestigious and faint colouring. This is a particularly sought-after material appreciated both for its hardness and elegance, especially used for the covering of great surfaces.
Pedrini polishing line, already installed and in operation, is about 45 meters long and it is mainly featured by the slabs polisher Galaxy B220 equipped with 20 spindles with the opportunity to use different types of satellite heads for the processing of the Brazilian quartzite and granite materials.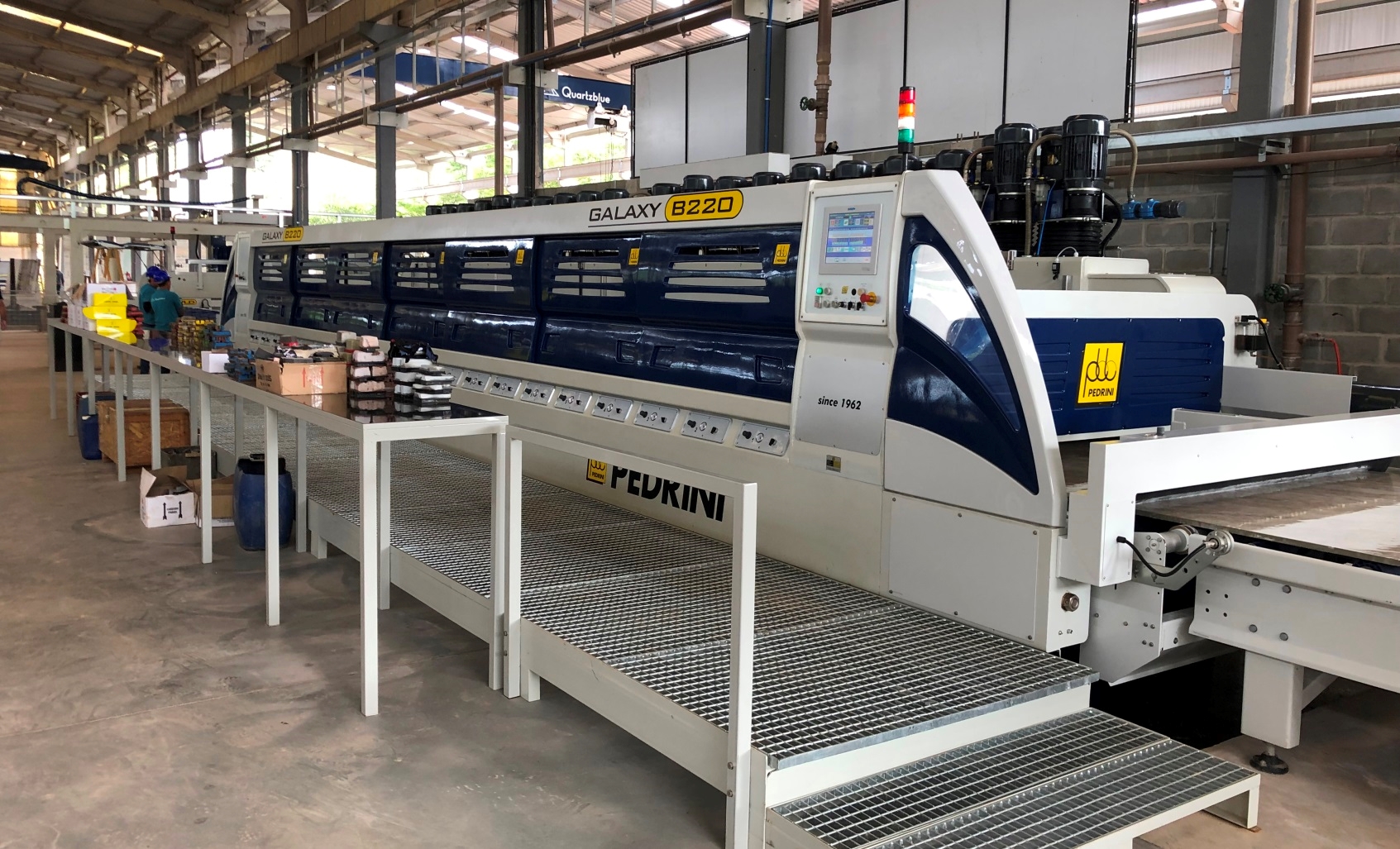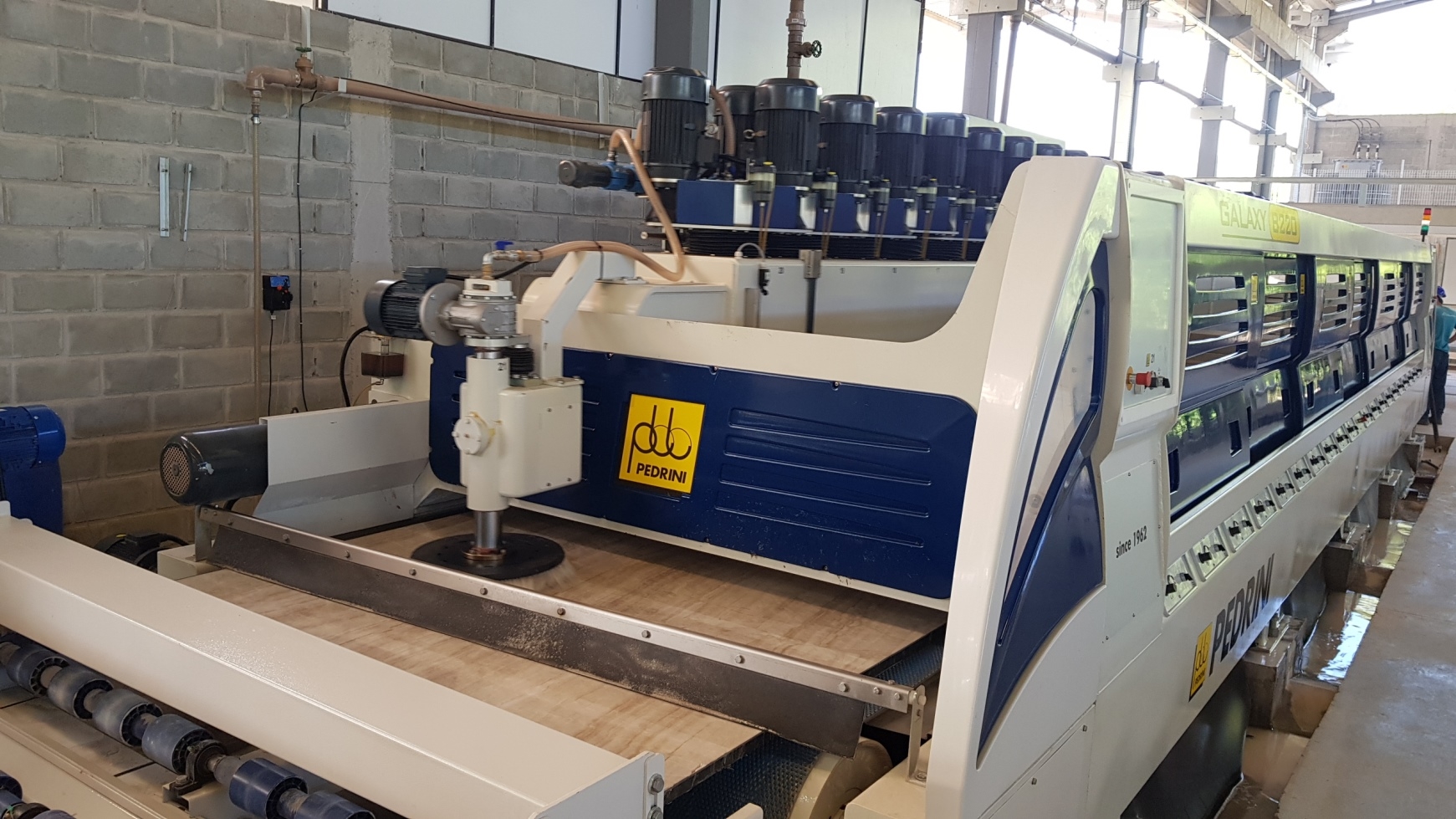 The line is completed with:
• automatic loading and unloading for match book processing system equipped with rotating platforms with double slabs support to feed the line without stopping the production cycle;
• two units for the application of the slabs surface protection during the transport, namely a waxing machine with 4 spindles and an anti-scratch substance unit.
The slabs polishing line installed by Quartzblue company, fully customized in colour upon the customer's request, is unique in its kind and the slabs polishing machine Galaxy B220 confirms, as usual, its high production performances even with materials of great hardness. Do you need more info?
Feel free to contact us for product information, events, customer care and open jobs.