Brazil: Pedrini polishing machines Galaxy B220 installed at Brasigran become 3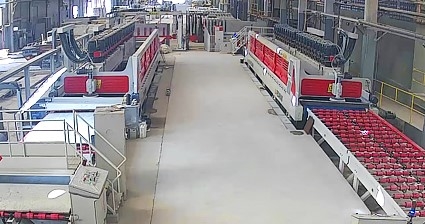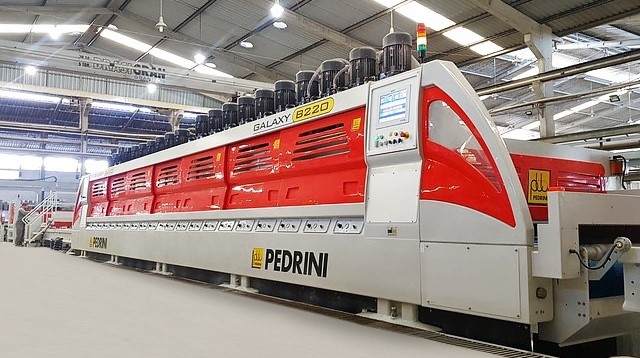 Brasigran is continuously evolving and, with this last investment, the production department was expanded with two new Pedrini slabs polishing lines (Polishing machines GALAXY B220) which, in addition to the existing line, form a group of three highly productive and efficient lines.
The two new lines are mainly composed of two slabs polishing machines GALAXY B220 with 20 heads, automatic loading and unloading systems for book match processing, unloaders in the middle, waxing machines and accessories to complete the marble and granite processing.
These polishing machines are equipped with the exclusive Pedrini spatula HEADS FOR 7 ABRASIVES which make the polisher GALAXY a reliable and competitive machine. Moreover, a series of Pedrini AQUILA heads for diamond satellites allows to process quartzites and very hard materials slabs.
The Brazilian company Brasigran, owned by the Italian origin family Malenza, has been for years the market reference for the variety of exotic or otherwise materials coming from its own quarries.
A very young and active company managed by Mr. Giulio Malenza together with his sisters and sons to whom he transmitted the passion for natural stone and the desire to offer it in its various types and colours.
This new production area ensures full autonomy, rapidity and guarantee to Brasigran in the supply of its beautiful materials to the several Brazilian and foreign customers. Do you need more info?
Feel free to contact us for product information, events, customer care and open jobs.