What does marble processing consist of? All the steps
Marble processing requires the perfect balance of technique, art, and precision, essential requirements in the fascinating natural stone industry. But what exactly does it consist of? Pedrini explains it to you. With its technological leadership, it provides advanced machines designed to carry out every step of natural stone processing: from the first cut to the final polishing.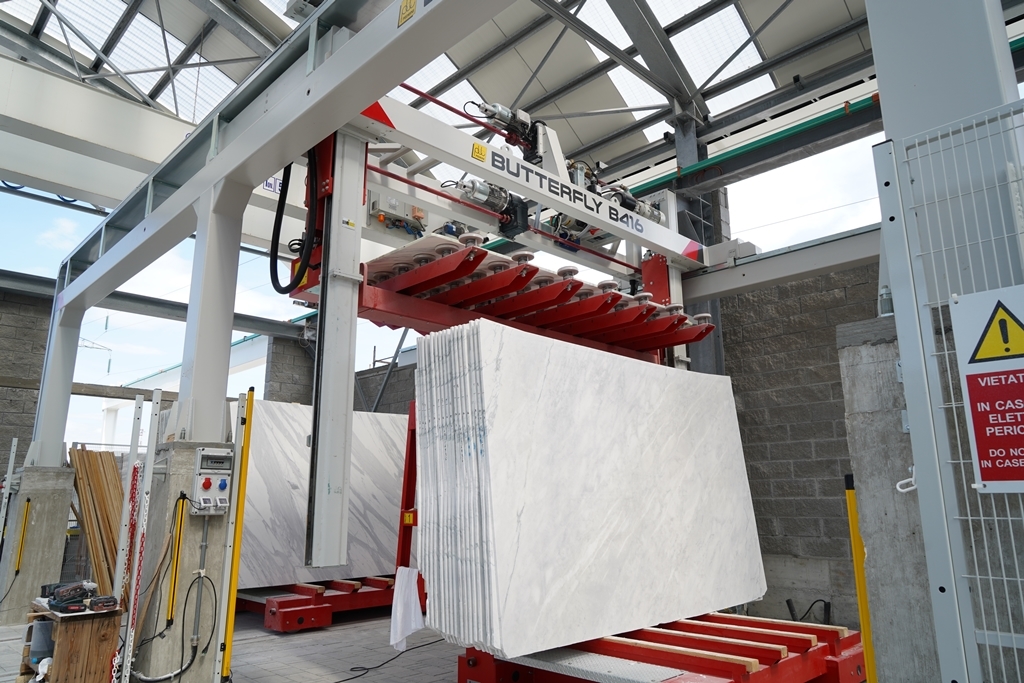 In this article we will learn about:
All the stages of marble processing
There are many stages that are involved in the marble processing, all of which are essential to achieve a final product that meets the criteria of aesthetics and quality required by the market. Let's explore these stages together.
Cutting is the first delicate stage in marble processing and involves the use of sophisticated technologies and techniques to obtain slabs of the desired thickness. This process involves cutting stone blocks, a step that requires extreme accuracy to ensure that each slab has uniformity in its thickness across the entire surface. This uniformity is essential for subsequent processing steps.
By using multiwire machines equipped with diamond wires, it is possible to achieve extremely fast and high-precision cutting. The choice of slab thickness varies mainly according to the intended use. Today it is possible to maximize material yield with new technologies that allow slabs to be cut as little as one centimeter thick and minimize waste, a key aspect in sustainable, cost-conscious production.
After cutting, slabs with imperfections must be treated to ensure the integrity and aesthetics of the material. This is where resin treatment comes in, a process that not only improves the structural strength of marble slabs but also contributes to the flawless aesthetic appearance of the final product.
Carefully applied resin penetrates the stone and hardens, filling cracks and porosity. At the end of this process, the slab presents a more uniform surface ready for the final steps of honing and polishing.
Here is an example of how the resining process takes place with a Pedrini plant:
Polishing and honing are the final steps in marble processing, crucial to giving the stone its distinctive polished and refined appearance. These procedures remove residual imperfections from previous processing and prepare the slab for use in a variety of applications, from flooring to work surfaces to decorative elements.
Honing smoothes the surface, while polishing makes it shiny and pleasant to the touch, enhancing the natural veining and color of the marble. These processes, when performed with state-of-the-art machinery and skilled labor, can greatly elevate the aesthetic value of marble, bringing out its natural beauty.
For more than 60 years, Pedrini has offered state-of-the-art machinery to perform every single step of marble processing. Discover our best products!
Our products
Pedrini's marble processing solutions
In the marble processing industry, Pedrini stands out for its ability to offer advanced machines and complete lines that make each processing step easier and more precise.
Our dedication to research and development can be seen in every product we put on the market: modern machinery designed to meet the specific needs of each customer.
With a vision always looking to the future, we at Pedrini offer a wide range of equipment characterized by high quality and innovation. This means having reliable, state-of-the-art tools that improve marble processing, from the first cut to the final finish.
We offer solutions suitable for carefully carrying out each and every step of marble processing:
Cutting

Resin treatment

Polishing and honing
Each Pedrini machine is designed to give the best, combining quality, versatility and ease of use for a flawless end product.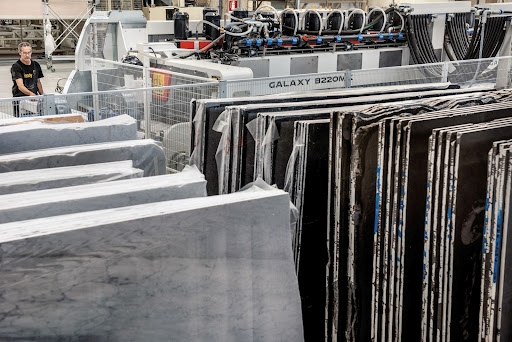 Pedrini stands out in the marble processing industry not only for the technological excellence of its equipment but also for the superior quality of our after-sales service.
Choosing Pedrini means opting for a reliable and competent partner that provides constant added value to your business, in fact:
With us you get more than just technical support. In fact, our machines, thanks to Internet connectivity, can benefit from immediate remote assistance, reducing downtime
The Pedrini team is a collection of qualified professionals and specialized technicians, always ready to intervene effectively on any need. We are always available to provide technical support and ensure that every component needed is available quickly and wherever the customer is located in the world
With Pedrini, presence and availability are essential values: we are always by your side, ready to listen, intervene and support you with the utmost care in every phase of marble processing.

 
Choosing Pedrini is synonymous with reliability, innovation and continuous assistance. Count on us for your marble processing.
Contact us Do you need more info?
Feel free to contact us for product information, events, customer care and open jobs.