Pedrini partners with Errebi Marmi for the creation of a technologically advanced new plant in Carrara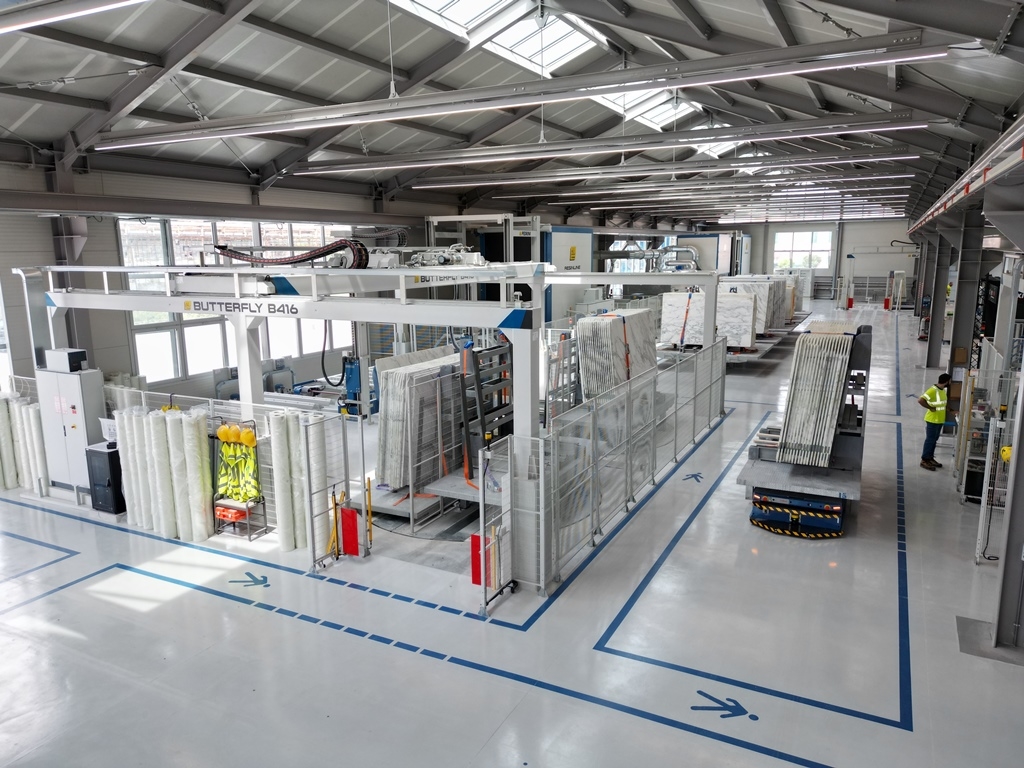 Errebi Marmi is a young company born to bring the precious materials extracted from the historic quarry number 70 in Carrara to the market. This quarry has been operated for generations by the Vanelli family and is an inexhaustible source of exquisite marbles, including the elegant Statuario, with its various variations, and other secondary yet exceptionally beautiful products like Statuarietto, Cremo, and Bardiglio.
To meet the growing market demand and to enhance the quality of their products, the company, which is a reference point in the industry, has decided to create a new plant dedicated to the resin treatment and polishing of its valuable slabs. The plant is the result of the combined expertise of the designers, Errebi Marmi and Pedrini, resulting in an unparalleled achievement: every element has undergone careful analysis to ensure an optimal layout, allowing each machine and processing step to express its full potential.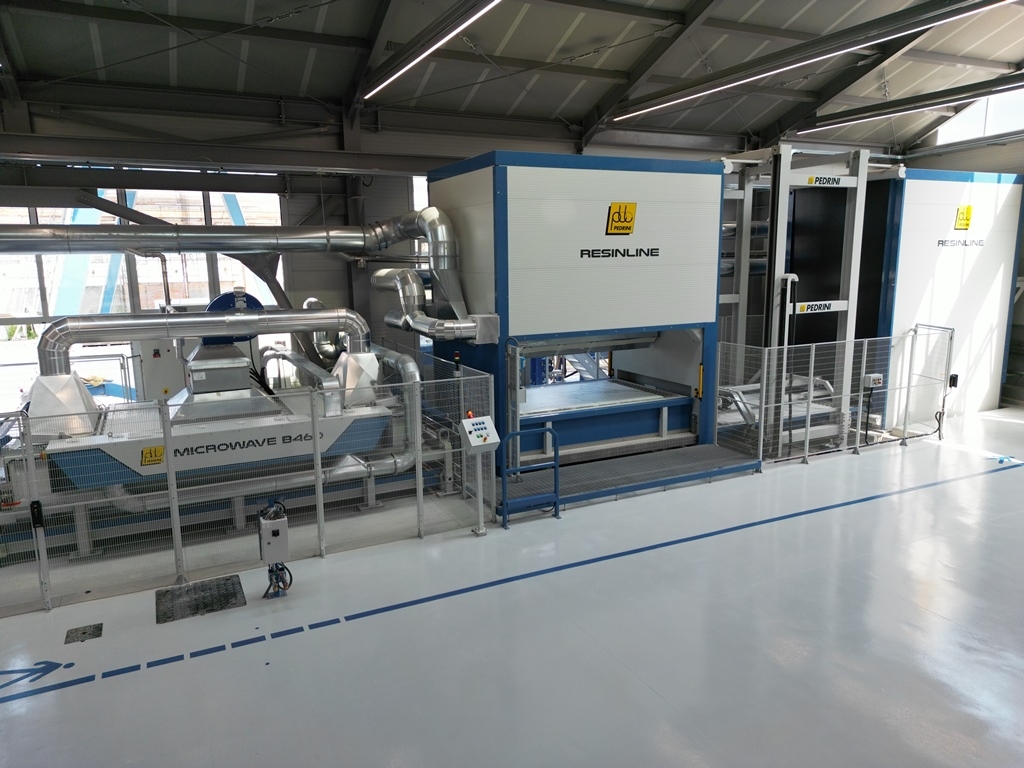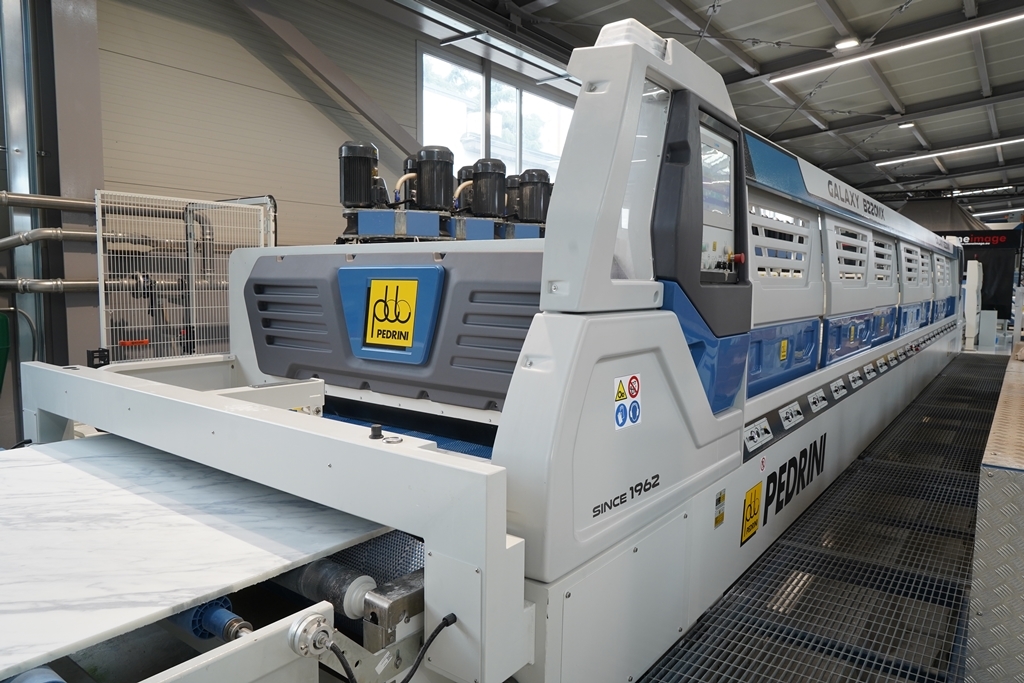 In the resin treatment line, an automatic reinforcing net application machine and the Cartesian Gravity robot for the automatic resin application find their space. To optimize the catalysis process and deeply restore the slabs, the line has been equipped with a microwave oven, an exclusive Pedrini technology. Two catalysis towers follow, with a total capacity of 50 levels divided asymmetrically - 15+35 - to allow the positioning of a touch-up station under one tower.
The polishing line consists of a Butterfly loader and unloader for the management of book-match slabs, a Galaxy polishing machine for marble with 20 heads equipped with Smart Touch. The Smart Touch is an electronic pressure regulator that differentiates the strength used by each head in different areas of the slabs being processed.
The slabs handling throughout the entire plant is managed by TGVs, self-driving vehicles that optimize the transport and handling of the slabs without the need for a driver.
"Implementing a highly technological plant like Pedrini's and making it work in synergy with TGVs has offered us significant advantages in terms of increased line efficiency, reduced operating costs, and improved safety," emphasized Paolo Maiello, CEO of Errebi Marmi. "Errebi Marmi stands for tradition, quality, and innovation. Thanks to these recent investments, we will continue to convey the excellence of Carrara and the timeless beauty of marble to our customers, with products destined to leave an indelible mark in every location they are used. Do you need more info?
Feel free to contact us for product information, events, customer care and open jobs.