Morocco: one More Pedrini Multiwire Machine for Marble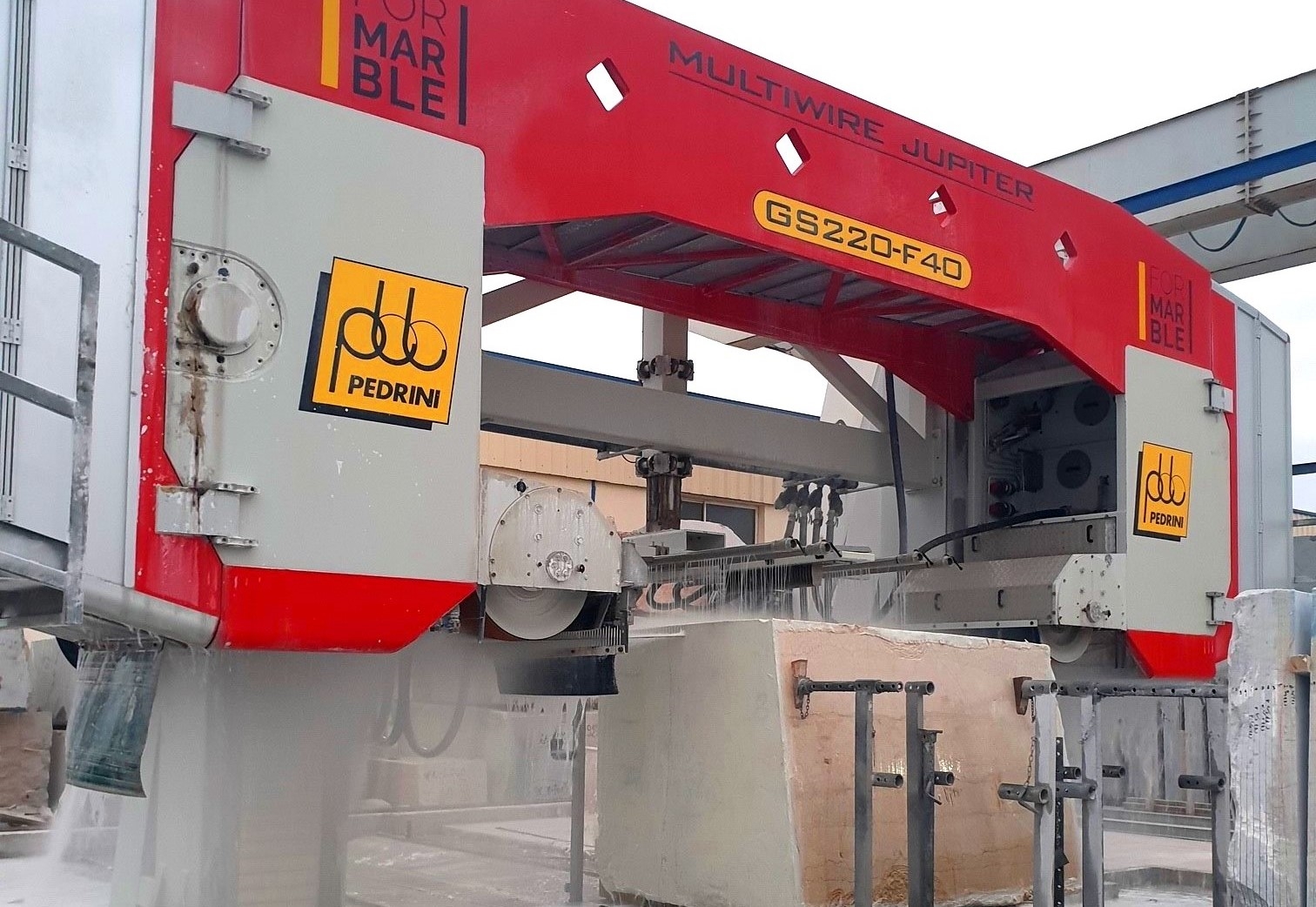 After the installations in Oman, Italy, Portugal and Algeria even the customer Sorevet, a leading company in Morocco for the marble processing, started up the new Pedrini Multiwire machine Jupiter GS220 for marble, equipped with 40 diamond wires, diam. 5,3 mm.
Sorevet chose Pedrini for the excellent results achieved in the development of multiwire machines exclusively aimed to the marble cutting whose first units were started up in Oman in 2015.
Thanks to the installation of these first two machines, which are still working on 24 hour shifts for 6 days a week, Pedrini has kept on developing the multiwire machines for marble by adding improvements and innovations to increase the wires lifespan thus reducing the cutting cost for m². To confirm this great job, the Omani customer will soon install the third Pedrini Multiwire machine.
The recent investment allows Sorevet to ascertain the remarkable advantages of the material cutting performed through the multiwire machine: material recovery since the multiwire machine allows for an excellent yield of defective blocks; energy saving since the block cutting speed decreases from 8 hours with the traditional gang saw to 2 hours with the multiwire machine; manpower saving since the material handling requires fewer operators; space reduction which, further than allowing a significant reduction of the foundation costs, permits a higher production capacity in a limited space.
Moreover, the material cut through the diamond wire shows an easier surface to be processed. Do you need more info?
Feel free to contact us for product information, events, customer care and open jobs.