Pedrini multiwire machines recognised by the market for their reliability and accuracy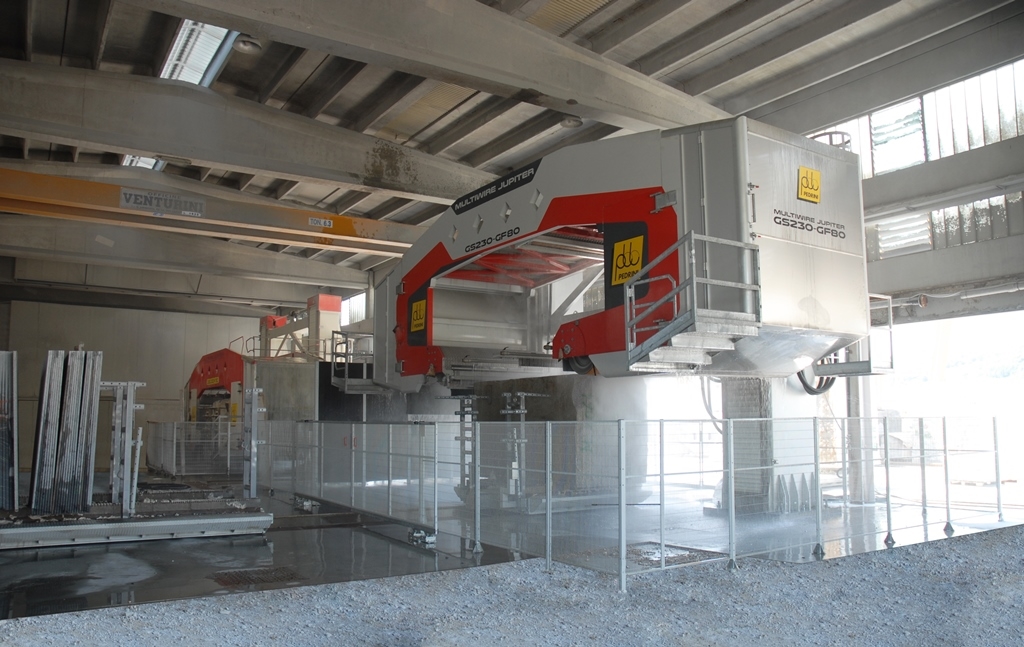 Reliability, accuracy and high production capacity are the reasons why more and more customers worldwide choose Pedrini to improve the performance of their plants.
In particular, in the field of multiwire machines, many customers have relied on our cutting technology, which is based on several patents, a tangible result of continuous investments in Research and Development.
In recent months, several machines have been started up with the support of our team of qualified technicians who, despite the difficulties caused by the pandemic, have continued to work to successfully carry out installations even in countries as far away as China, Russia, India and South Africa.
Among the various installations in 2021 Pedrini also stood out in the market for having launched the new Jupiter Tech12 for the industrial cutting of thin slabs with a thickness of 12mm. In addition to the 48 and 60-wire versions, the flagship 108-wire version, unique in the world for the number of wires, is already in operation in Italy, in the Verona district, and in Portugal.
The production of thin and light slabs brings countless benefits in terms of both productivity and sustainability: Jupiter Tech12 significantly increases the block yield to 55.5m2 per cubic metre cut while reducing environmental impact.
In the next few months, the installation of other multiwire machines for marble and granite, in different versions from 16 to 108 wires, has already been scheduled, confirming the trust customers place in Pedrini's specialisation in cutting and processing natural stone. Do you need more info?
Feel free to contact us for product information, events, customer care and open jobs.