Marmi Mario Testi: the new Multiwire Jupiter tech12 allows the industrial production of 12 mm thickness slabs
Marmi Mario Testi is a company exclusively dedicated to the cutting of natural stone blocks for third parties and has always stood out for offering a top-class sawing service.
Located in the heart of Verona Stone district, for years it has been a reference point for its professionalism and punctuality in the cutting of marble and granite blocks coming from all over the world.
To meet an increasingly demanding clientele, in recent years Marmi Mario Testi equipped its factory with state-of-the-art and technically performing machinery: that's how, after the installation of Pedrini Multiwire Jupiter GS220 with 80 diamond wires, diam. 5,3 mm, last year it started up the new Pedrini Multiwire Jupiter Tech12 for the cutting of blocks into slabs with 12 mm minimum thickness.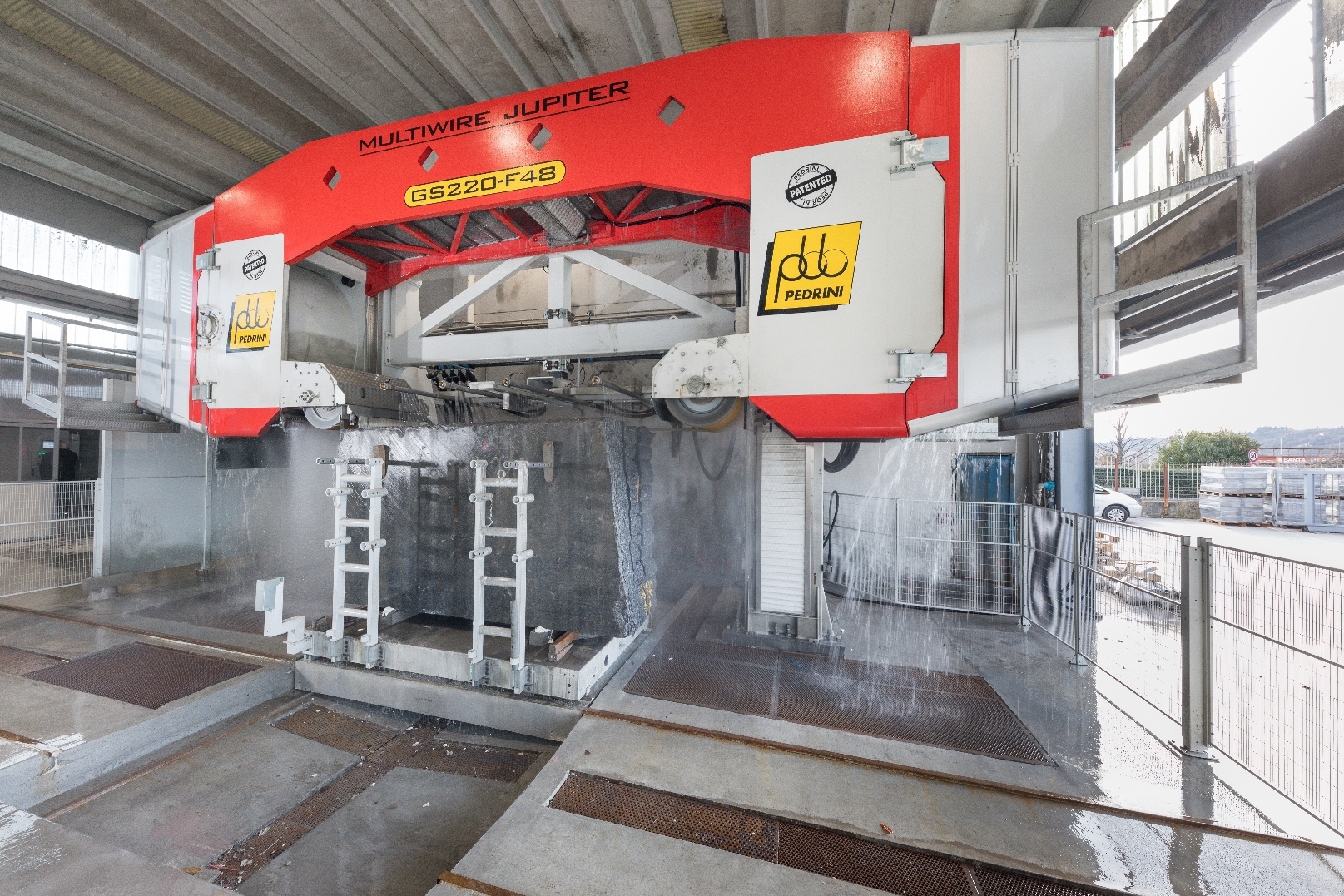 The cutting-edge Pedrini multiwire machine has immediately proven to be efficient and competitive arising great interest from the very beginning among Marmi Mario Testi's customers, who commissioned large quantities of 12 mm thickness slabs of the most varied materials, starting from the traditional black granites, to the exotic granites up to the amazing Brazilian quartzites.
The cutting of 12 mm slabs allows to remarkably increase the blocks cutting yield as well by reaching 53,7 m²/m³, a considerable leap forward compared to the 35 m²/m³ reached with the cutting of 20 mm thickness slabs.
The new Pedrini Multiwire machine installed at Mario Testi allows to produce thinner than standard slabs and consequently lighter slabs by using all the available wires on the chosen model. Do you need more info?
Feel free to contact us for product information, events, customer care and open jobs.