Aro Granite, India: no doubt when it comes to machines. Our choice is Pedrini
Aro Granite is one of India's largest companies in the natural stone industry.
Since its founding in Hosur in 1988, Aro Granite has always chosen Pedrini as its reference partner to process its valuable materials from around the world.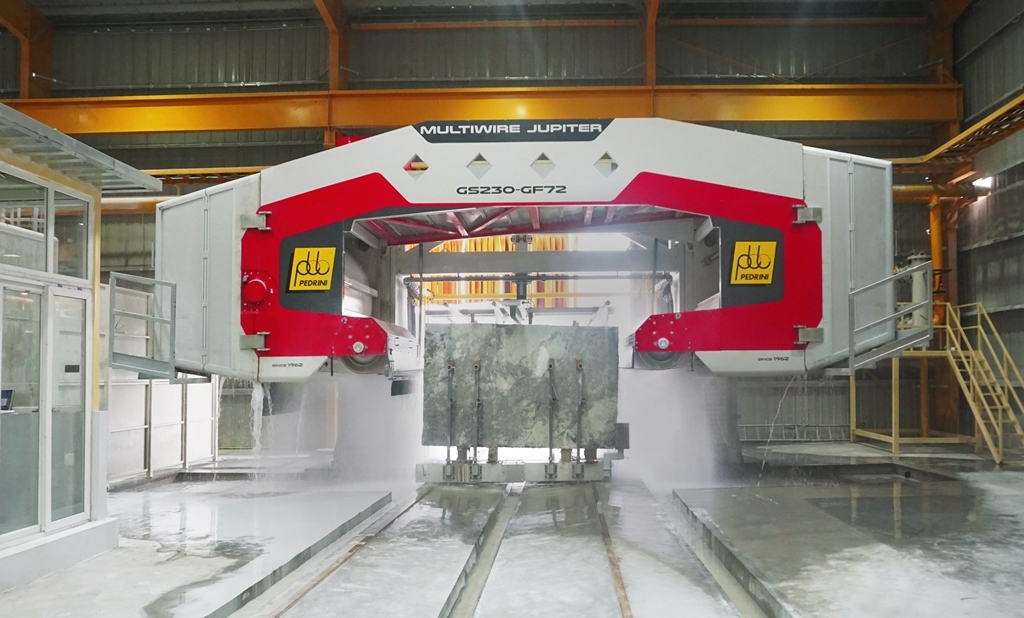 With more than 100 types of stones, chosen from the best granites and quartzites available on the market, Aro Granite is able to meet the needs of a wide range of customers exporting slabs and tiles to more than 60 countries. Over the years, it has increasingly expanded its production, which now has a production capacity of about 1.3 million m2 per year, purchasing from Pedrini various machines including multiwires, block cutters, cutting centers and complete plants to resin and polish slabs, and tiles lines.
A major business strategic development led Aro Granite to open a new production facility in northern India in 2018, but the choice of its trusted supplier remained unchanged. In fact, Pedrini was selected to supply another multiwire machine along with a resin line and a honing and polishing line.
"Pedrini has the best machines in the market, especially for reliability and technology," said Sahil Arora, Whole Time Director of Aro Granite.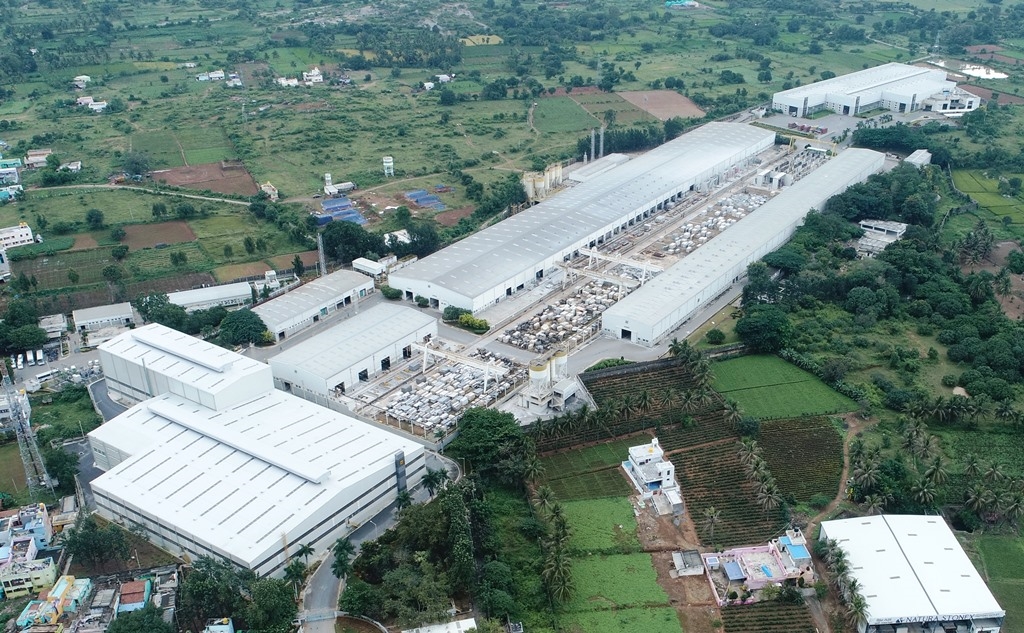 This is the reason why the company confirmed the purchase of the third Jupiter multiwire machine with 72 wires recently started in Jaipur.
With their state-of-the-art technologies, Pedrini plants make sure that the beauty of natural stones is enhanced by their processing. And as Sunil Kumar Arora, founder and Managing Director of Aro Granite explained, "Our choice is Pedrini. Because of the quality of the machines that best meet our needs and because of the after-sales service that has always ensured a high standard of cooperation over time, both through the technicians on site and with the staff at the Headquarters in Italy."
This is the secret of a lasting relationship that began in the early 1990s: commitment, mutual esteem, dedication. The values that unite these two realities. Do you need more info?
Feel free to contact us for product information, events, customer care and open jobs.