Pedrini Multiwire machine Jupiter: in the forefront of the granite blocks cutting
The technological evolution of Pedrini multiwire machines keeps on developing. After the installation and testingin 2013, with excellent performances, of the 72 wires machines with 6,3 mm diam. diamond wire by the companies Fortuna Granitos (Brazil), Marmi Orobici (Italy) and Marmi Rossi (Italy), other customers purchased the new model.
Marmi Corradini Group, located in Rivoli Veronese (Verona, Italy), two years after the installation of the first Pedrini Multiwire Jupiter GS200, has recently installed the new Multiwire machine Jupiter GS200 with 72 wires designed for the use of 6,3 mm diam. diamond wire.
Certain of the advantageous performances ensured by the Multiwire Jupiter GS200 with 6,3 mm wire, also the Brazilian company Toledo Mineraçao, located in Barra São Francisco (ES), purchased the 72 wires model which will be installed in the next months.
The use of the wire with a reduced diameter, compared with the previous technologies, allows to produce slabs with better block yields, with reduced electrical power consumption and low residual sludge. Moreover, the 6,3 mm multiwire machine ensures the improvement of all production parameters for granite cutting.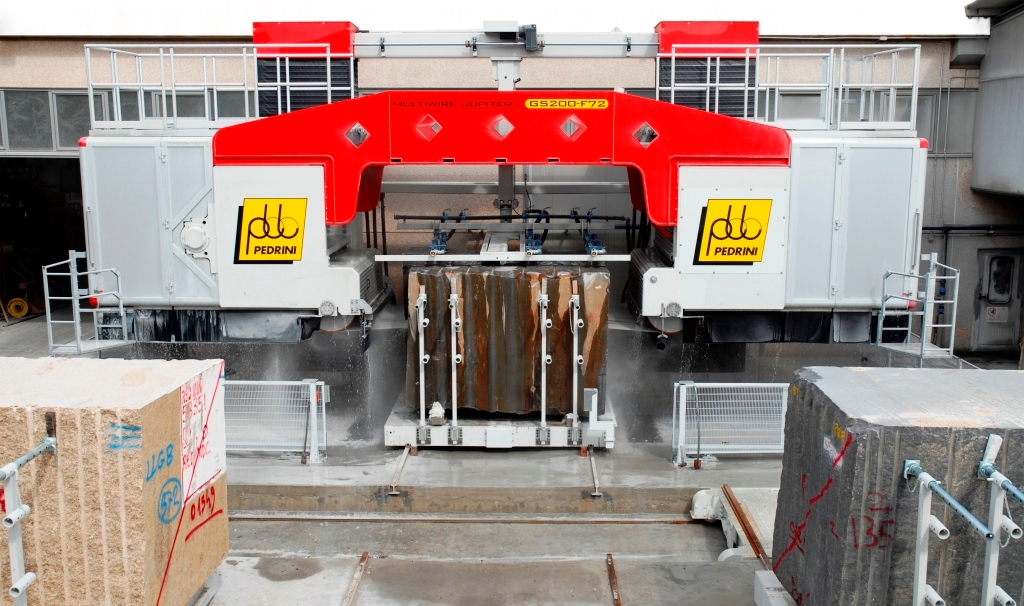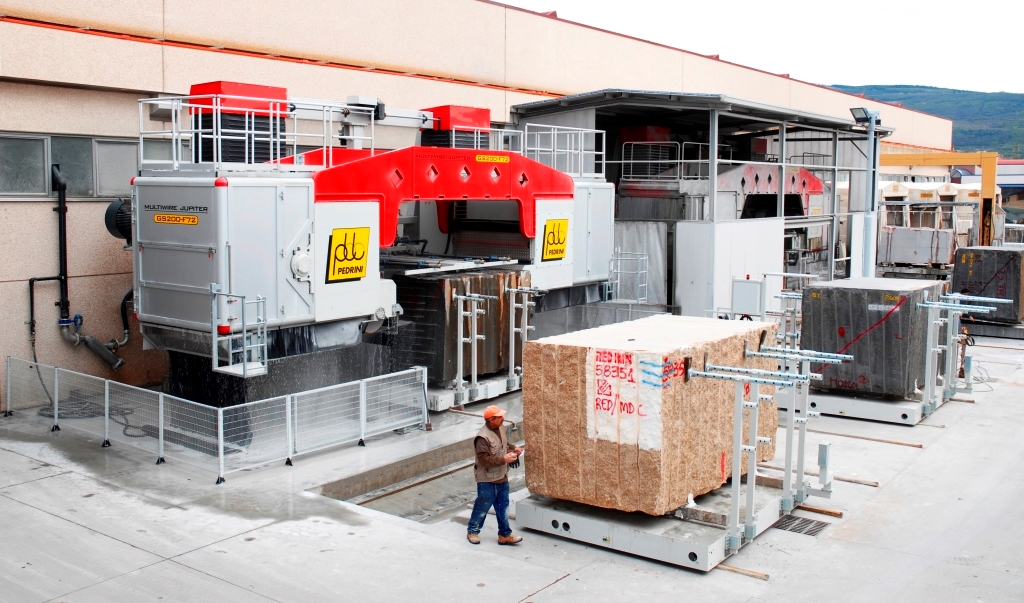 Do you need more info?
Feel free to contact us for product information, events, customer care and open jobs.