Verona: Pedrini multiwire Jupiter GS200-W64 for Corradini
In September 2011 Pedrini Pedrini multiwire machine Jupiter GS200-W64 was started up by Marmi Corradini Spa, a company founded in 1972 by two brothers, Francesco and Franco Corradini.
The machine, installed at Cavaion Veronese premises, is equipped with the latest patented technologies from Pedrini and has already been included in the 24 hours continuous working cycle.
With the purchase of the MULTIWIRE MACHINE JUPITER GS200-W64, the company Marmi Corradini Spa confirms its will to invest in the alternative technology to the traditional gang saws; a project which, within the end of 2011, will bring the company to remove the old sawmill and to complete a state of the art cutting plant.
The simple handling of this machine has been rapidly learnt and appreciated by the customer's staff. Actually the multiwire machine Jupiter GS200 allows to cut blocks of different materials adapting to the hardness and dimensions of the same. In addition, the MULTIWIRE MACHINE JUPITER GS200 can easily cut slabs of different thickness coming from the same block.
The patented automatic 'wedging' system avoids the machine stops to secure the slabs, allowing the machine to continue the cutting cycle with no interruptions.
A transfer trolley moves the trolleys from the loading to the cutting area.
Pedrini is very proud of this success and thanks Marmi Corradini for choosing the multiwire machine Jupiter GS200.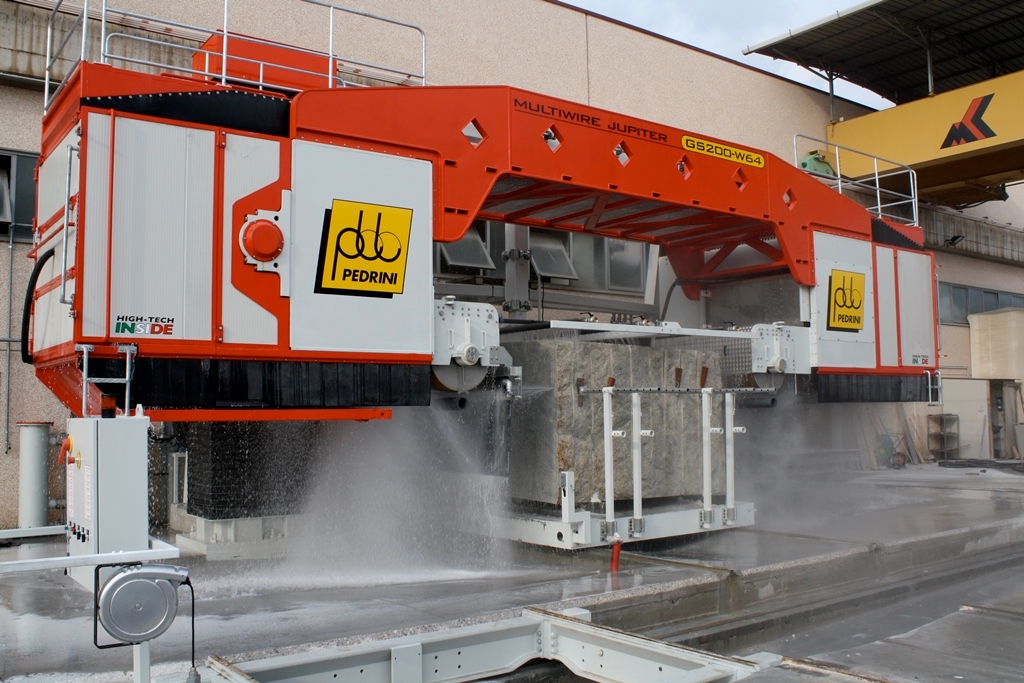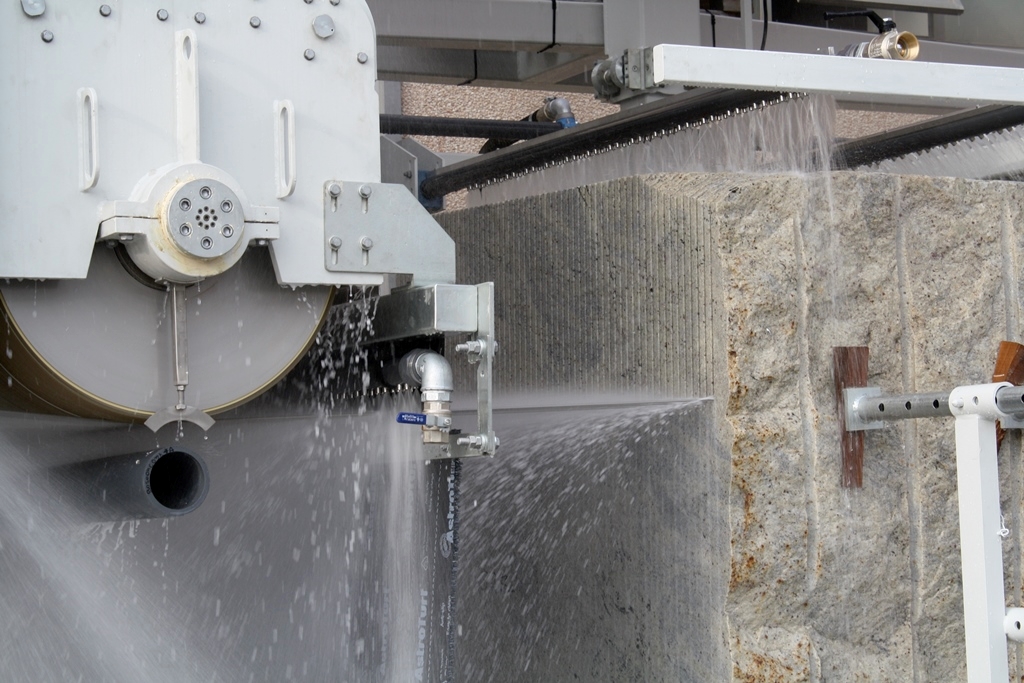 Do you need more info?
Feel free to contact us for product information, events, customer care and open jobs.