Pedrini builds a 6-line plant in Brazil at Decolores. The first line has already started
Decolores Mármores e Granitos is one of the largest companies in Brazil specialising in the production and sales of natural stone slabs. Founded in 2000, Decolores stands out in the market for its Corporate Social Responsibility actions towards all its stakeholders, as well as for the quality and variety of the offered slabs.
For more than 10 years, the Brazilian company has chosen Pedrini as its technological partner for the supply of complete plants from cutting to polishing.
"Constant reliability, precision, maximum productivity and attention to sustainability. These are the elements that have convinced us to choose Pedrini in all these years - declared Luca Burlamacchi, Managing Director of Decolores - Pedrini has contributed with passion and ability to our technological development always proposing innovative solutions able to process our precious materials".
Decolores has thus entrusted Pedrini with the design of a plant composed of 6 lines connected by motorised trolleys and equipped with the latest innovations that make the plant one of a kind.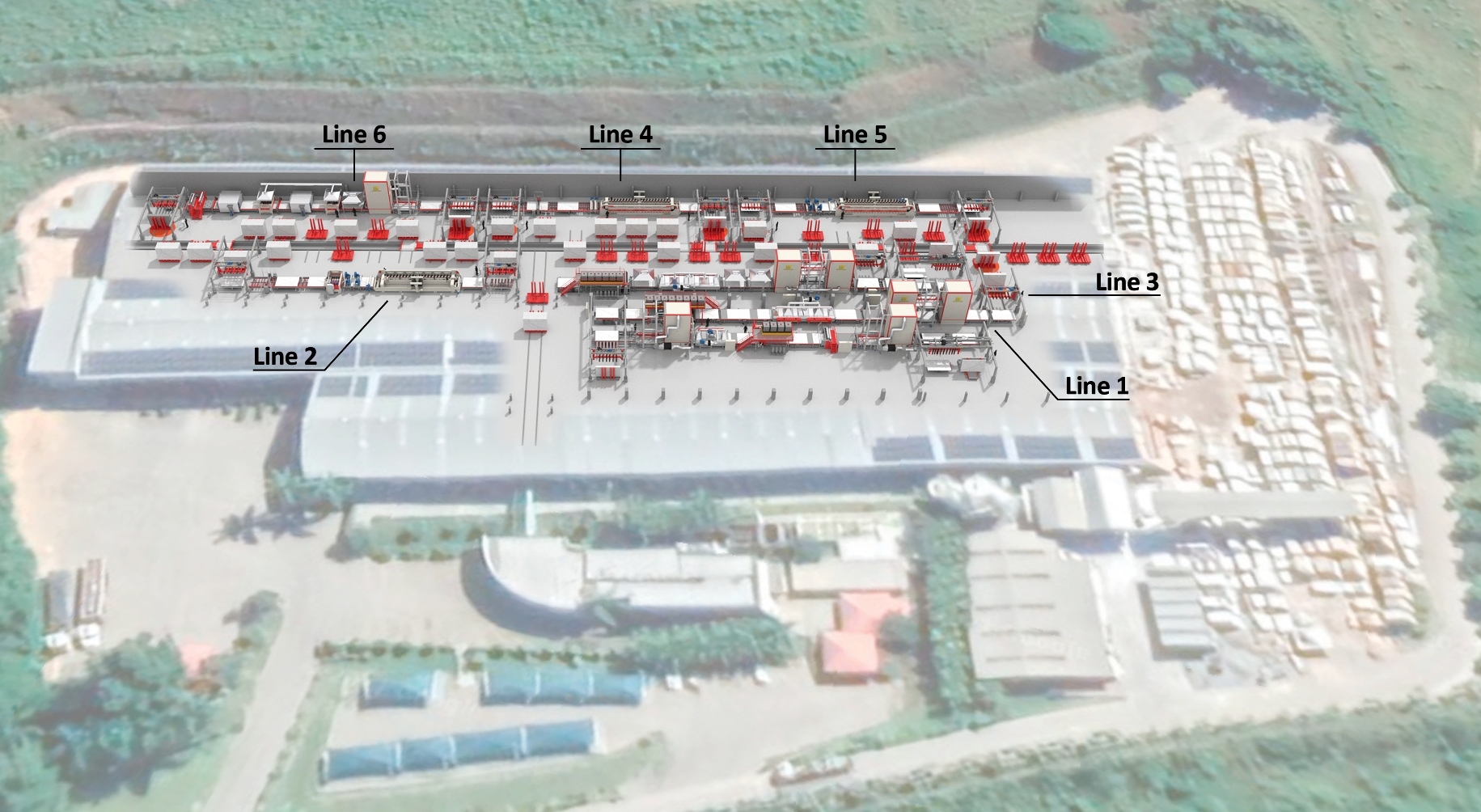 The first line dedicated to the resining of both sides of the slabs in automatic and continuous cycle has already been started up.

The Butterfly automatic loader cuts the block with book match system. This loader is also capable of placing the slab directly on the support in a vertical position when handling fragile or highly porous materials.

The Gravity cartesian robot automatically spreads a reinforcing net on the slab back side and then proceeds to apply the resin. A thermo-controlled resin mixer, with customised dosages depending on the size and quality of the slab, selects the most suitable formula from the many stored in the software.

The slab then proceeds to the Microwave oven, the plant technological heart, which activates the chemical reaction of all the resins in a uniform and total manner. Microwaves increase the restoration percentage of the slabs and allow both greater penetration and rapid curing of the resin, reducing the waiting time for polishing. The use of the Microwave oven also ensures a reduction in resin consumption per m2.

The drying and catalysis towers maintain the slabs in a thermo-controlled environment for the time needed. At the end of the first resining cycle the slab is overturned and moved to the second microwave resining phase.
In the coming months the new lines will be installed and put into operation in a progressive way without stopping production.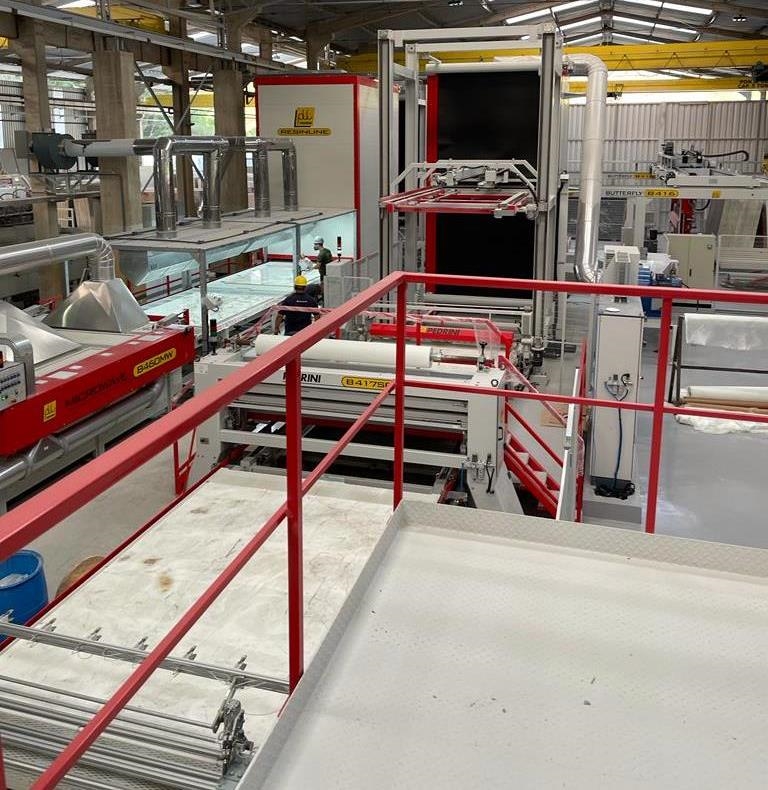 Do you need more info?
Feel free to contact us for product information, events, customer care and open jobs.