Gramil also chooses Pedrini microwave technology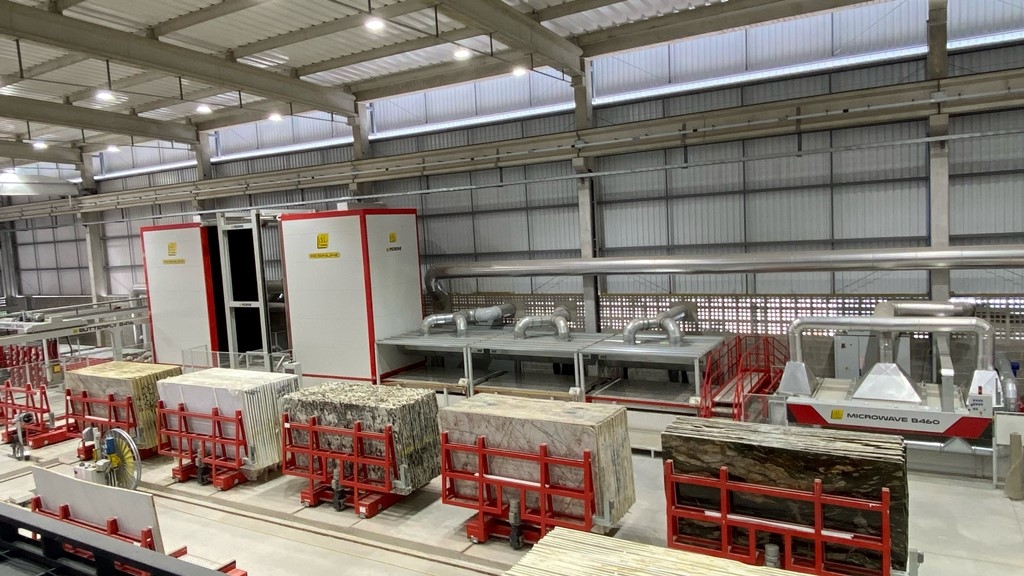 Located in an area of about 42,000 m² in Cachoeiro de Itapemirim, Gramil Granitos e Mármores - a leading company in the stone industry for more than 30 years - boasts one of the most complete industrial sites in Brazil. Over the years, the company has focused on researching new materials to meet the needs of an increasingly sophisticated market characterized by considerable demand for precious and colorful quartzites.
Today Gramil is able to offer slabs processed by the best available technologies with a wide range of more than 50 different materials, 16 of which are extracted from its own quarries. And to further support the market demand, the company decided to invest in a technology that would increase the speed of processing operations and, therefore, production capacity: a Pedrini microwave resin line.
Microwave technology offers several advantages including:
Deep and precise resin penetration and complete catalysis

Reduced resin catalysis time compared to traditional systems

Fast and deep slab restoration with improved polishing results

Reduced material stationing spaces between processes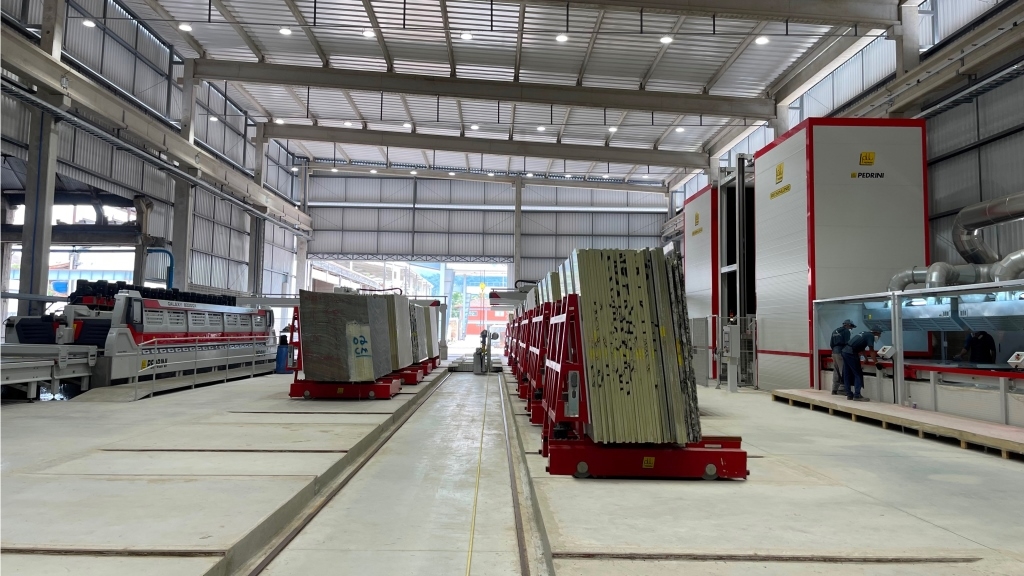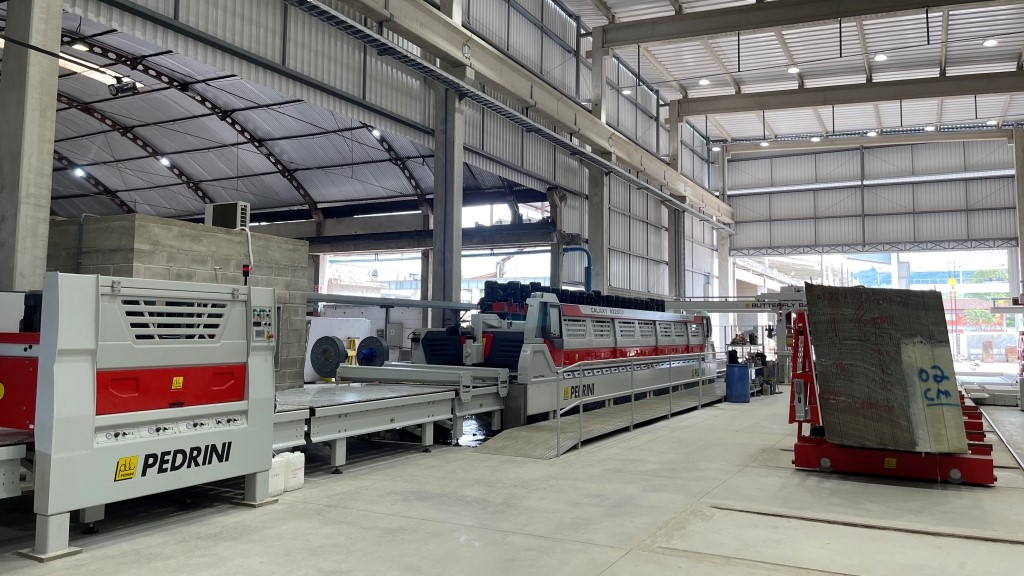 "We have completely transformed our plant by creating a fully automated line. In addition, thanks to the introduction of microwave technology we were able to considerably reduce processing times" - Attila Secchin, CEO of Gramil, told us.
The resining line, featuring a drying tunnel - another Pedrini exclusive - is followed by a polishing line consisting of a Butterfly loader and unloader to manage book-match processing, a 20-head Galaxy, a waxer, and a machine for distributing an anti-scratch substance.
More and more companies have already been able to appreciate the effectiveness of microwave technology applied to slab resining, and we at Pedrini are always proud to illustrate its effectiveness. Do you need more info?
Feel free to contact us for product information, events, customer care and open jobs.