Haz Mermer: the second microwave oven has been successfully started up in Turkey
After the successful start up in Turkey of the first marble slabs resinline plant with Microwave technology, Pedrini has recently started up a second microwave oven B460MW.
The company Haz Mermer Sanayi ve Ticaret has chosen this innovative and extremely effective technology to strengthen its own Pedrini Resinline, started up in 2012, and to perform the net and resin application processes in one single step.
The existing line, previously composed of drying tunnel oven and 60 layers polymerization oven, has been completed with the microwave oven B460MW and with a 30 layers stock tower and now it is composed as follows:
Drying tunnel oven

Net and resin application area

Microwave oven for the resin catalysis and polymerization process

Thermo-controlled 30 layers stock tower

Resin application area

Thermo-controlled 60 layers stock tower.
The use of microwaves allows a deep slabs resining and a rapid resin polymerization with a remarkable reduction of the resin catalysis times by avoiding the slabs storage on the ground after their treatment in the resinline.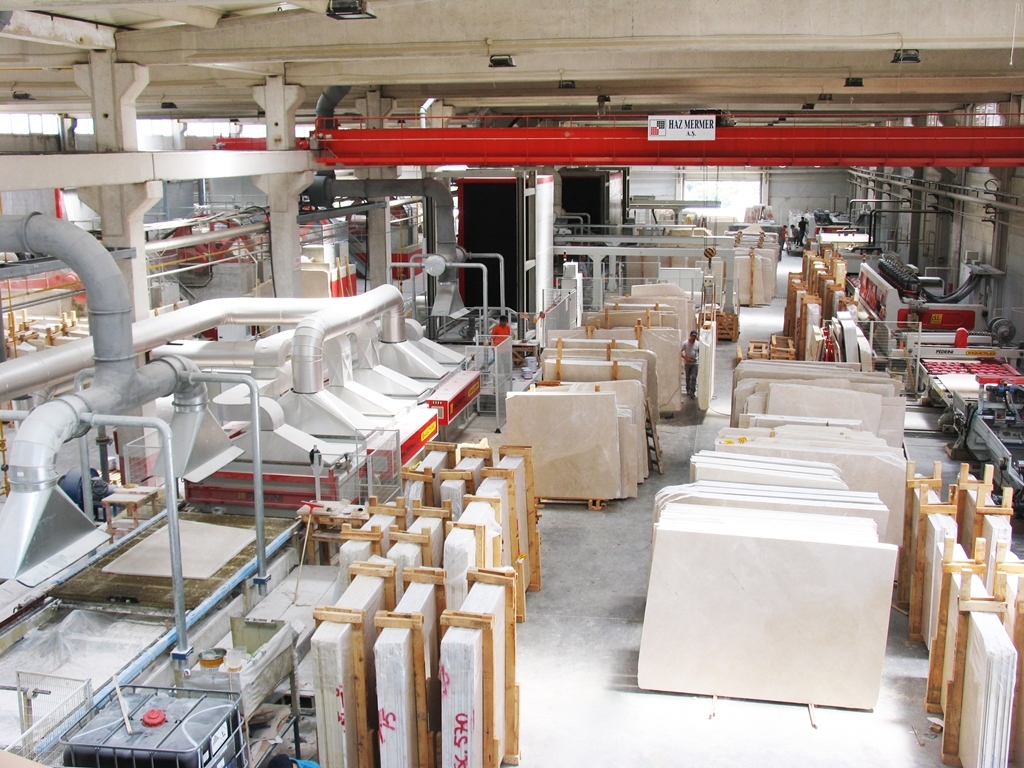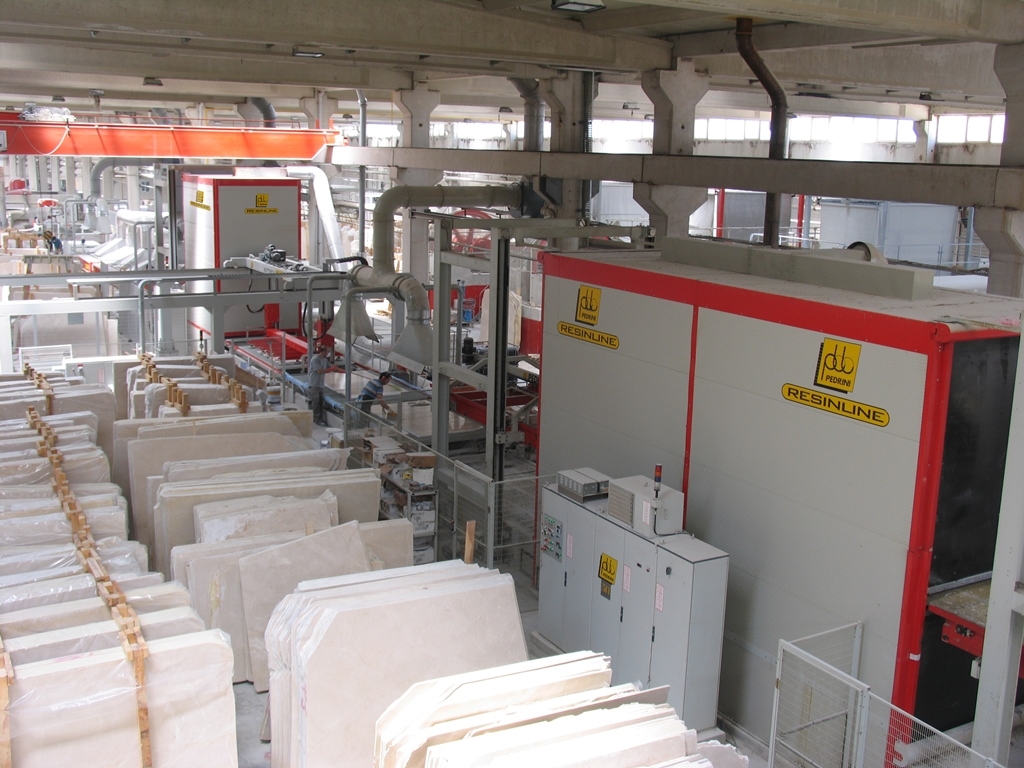 Do you need more info?
Feel free to contact us for product information, events, customer care and open jobs.