DFG chooses sustainability with a 108 wires machine by Pedrini
DFG Natural Stone is a Spanish company active in the granite industry which, over the years, has been able to establish its authority. In fact, in the '70 its founder David Fernández Grande diversified the company's activities also by exporting blocks of Galician granite to Italy, France, Japan and Taiwan.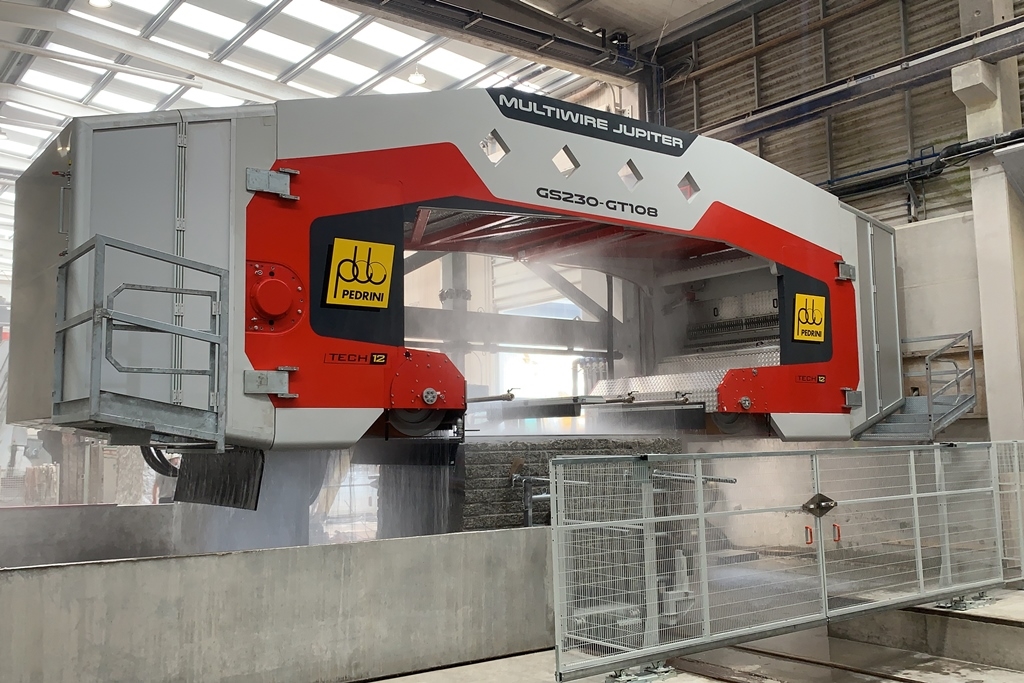 In the '90s DFG expanded abroad acquiring new quarries and founding the company Pavestone, which is now known worldwide as the largest producer of granite blocks of the Iberian Peninsula.
In recent years Pavestone has invested in the construction of a new unit dedicated to the production of granite slabs, choosing Pedrini's innovative solutions for cutting and polishing operations. Particularly interested in the production of thin slabs, DFG found in Pedrini the only partner able to supply a multiwire machine with 108 diamond wires for the cutting of 12mm-thick slabs.
Multiwire Jupiter Tech12 is part of a project started by Pedrini in 2019 to industrialise the processing of slabs with a thickness of 12mm, starting from the blocks cutting to the creation of a more versatile and lighter finished product. 
Equipped with 6 patents, Multiwire Jupiter Tech12 stands out for its reliability and extremely high production capacity. As a matter of fact, the new multiwire Pedrini, equipped with 5.3mm diameter wires, considerably increases the block yield bringing it to 55,5m2 per cubic metre cut. 
"This significant increase in block yield is in line with our company policy, which has always been committed to minimising the environmental impact of our quarries," said Carlos Garcia, General Manager of Pavestone. 
The Multiwire Pedrini installed by Pavestone is the first machine in the world with 108 wires, capable of industrially cutting blocks into thin slabs. Its performance, versatility and accuracy are already appreciated by the market, and new installations will be carried out in the coming months. In addition to the 108-wire flagship version, 48- and 60-wire versions are also available.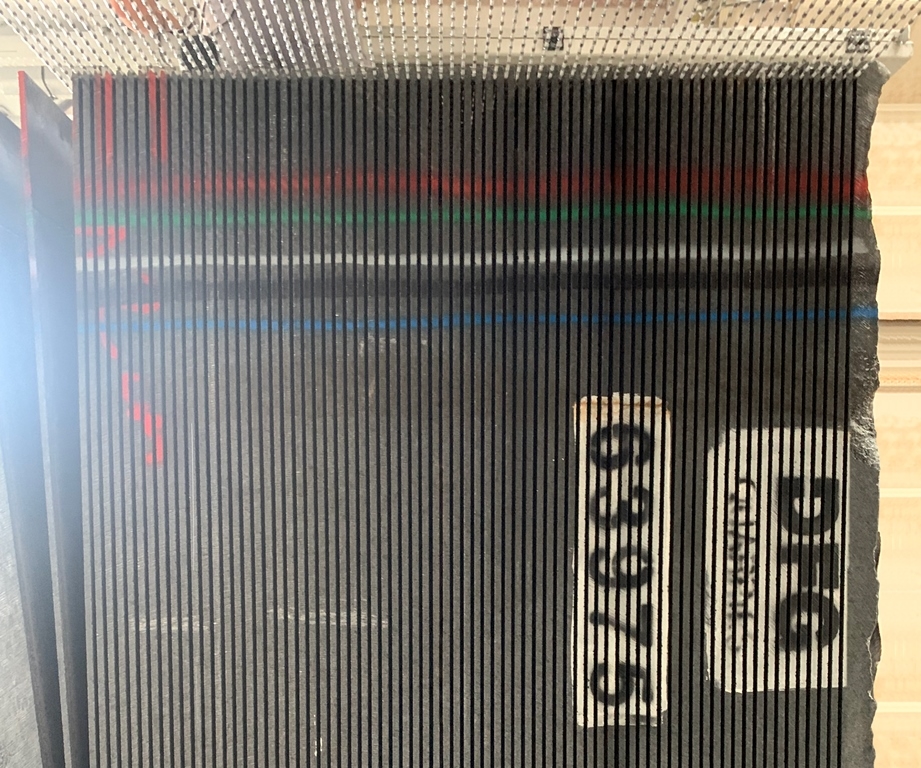 Do you need more info?
Feel free to contact us for product information, events, customer care and open jobs.