Pedrini state-of-the-art technology in Taiwan
Chuan Ya Marble Co., Ltd, a Taiwanese historic company has recently invested in state-of-the-art technology choosing the supplier Pedrini.
A new slabs polishing line has recently been installed at the historic company headquarters destined to the marble processing department. The line is compose of a polishing machine Galaxy B220MA with 18 heads equipped with special spindles Rotor which ensure an excellent polishing level. The line has been completed with the purchase of the latest generation automatic ends and sides trimming machine B713AR and a scanner M257SC for the digital storage of the whole daily production.
Chuan Ya Marble Co., Ltd, invested in machinery for the granite processing too. Indeed, two Multiwire machines Jupiter GS200 with 56 and 64 wires for the blocks cutting and a complete slabs polishing line have been installed.
The line is composed by the polishing machine Galaxy B220GB with 22 heads, the automatic loading and unloading systems Butterfly B416, unique in Taiwan island, the automatic ends and sides trimming machine B713AR, the waxing machine M242LD, the scanner M257SC and the automatic distributor of anti-scratch substance M247LD.
Thanks to special devices, this line can also be used for marble and travertine processing.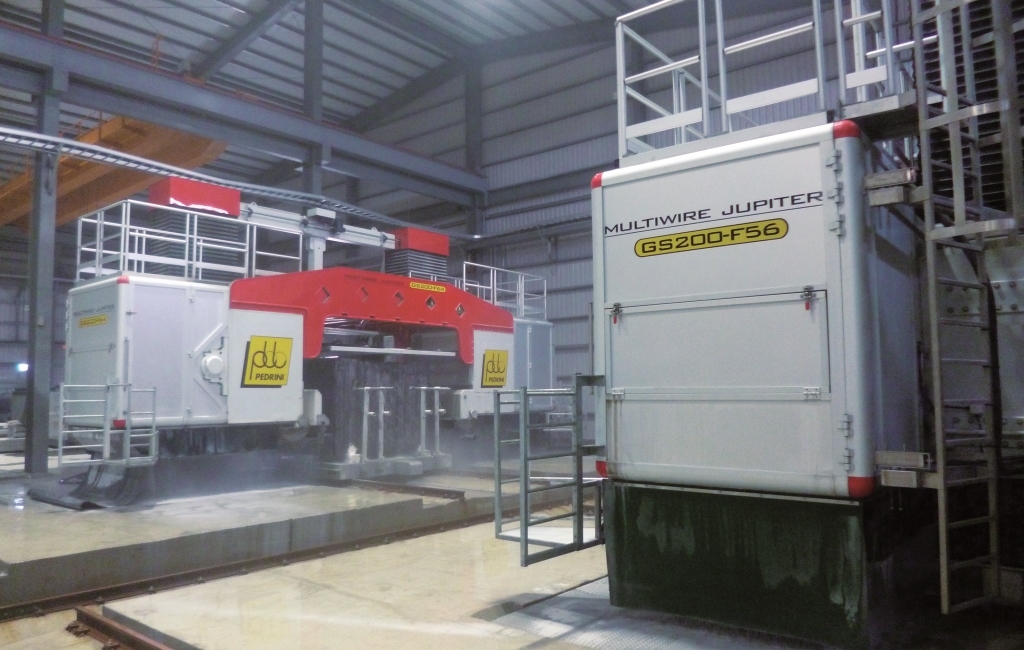 Do you need more info?
Feel free to contact us for product information, events, customer care and open jobs.