Bramagran and MG2 Mármores e Granitos double their polishing lines with Pedrini
Two renowned Brazilian companies - Bramagran and MG2 Mármores e Granitos - have decided to double their polishing lines for granite slabs confirming Pedrini as their partner after having tested and benefited from their high reliability.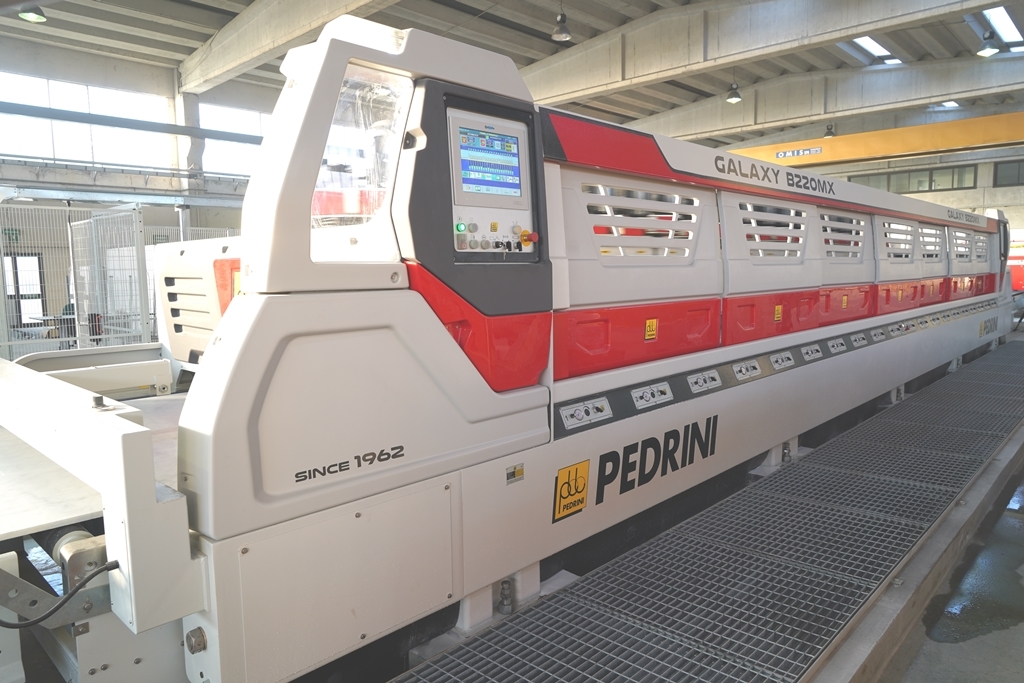 In fact, in only 9 years, the Galaxy machines of the two companies have been able to produce 6 million square metres each, proving their solidity and high production capacity.
In order to optimise their performance in terms of efficiency and competitiveness, the customers decided to add a second production line alongside their existing ones. 
Both lines consist of a polishing machine Galaxy B220 with 20 heads and automatic loader. 
The up and down movement of the patented Rotor spindles is regulated with a pneumatic counterpressure system to stabilize the action of the polishing head and to ensure the highest polishing quality. The polishing operation is carried out with the exclusive patented Antishock heads with 7 sectors that sequentially activate the abrasive holders with high frequency hunting motion, reducing tool consumption by 30%. 
The line then continues with a 4-spindle waxing machine, a machine for the distribution of an anti-scratch substance to protect the slabs during storage and transport, and the Butterfly automatic unloader capable of working on 4 unloading positions. 
---
Bramagran has an excellent variety of granites, marbles and quartzites. With an industrial park with modern equipment and its own quarries, Bramagran's main objective is to offer the best materials with the best service to its customers.
MG2 Mármores e Granitos is a new company that stands out for its focus on innovation, economic growth and sustainability: their high production capacity is achieved through 100% recycled water and renewable energy.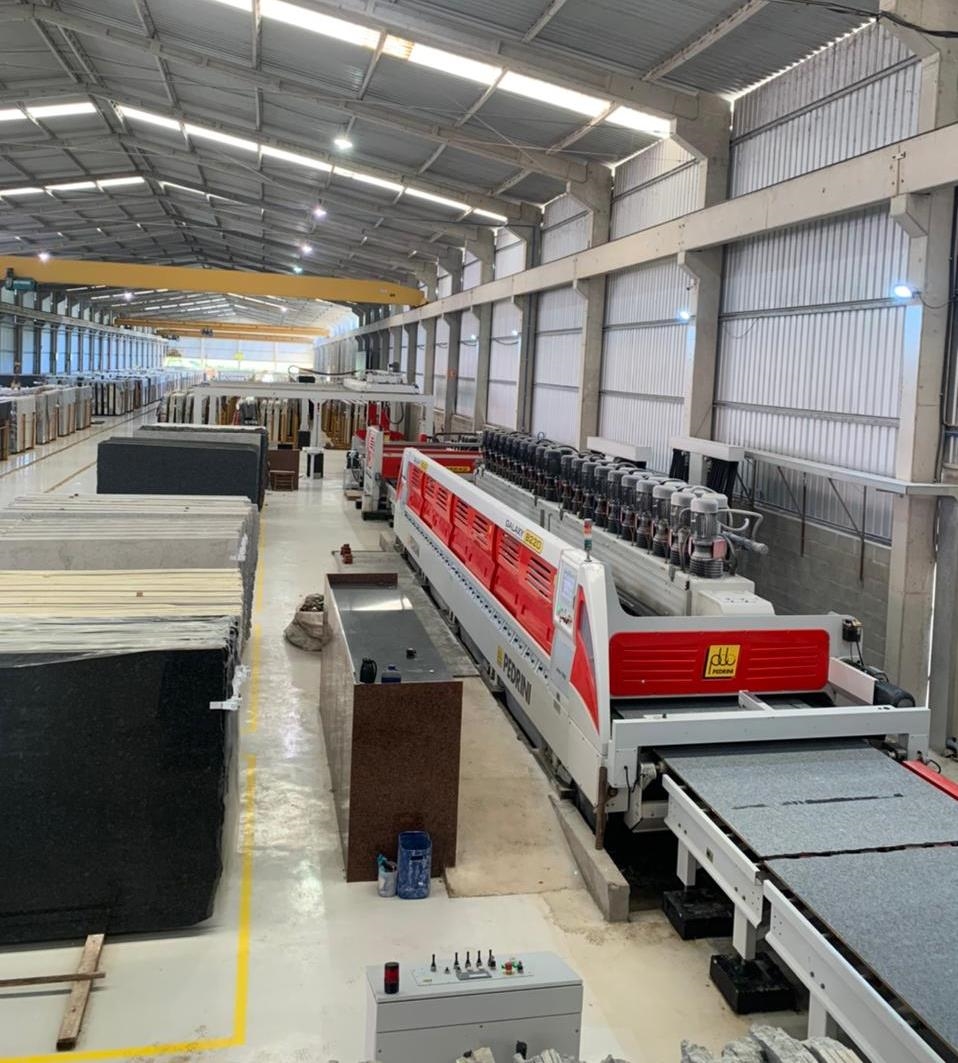 Do you need more info?
Feel free to contact us for product information, events, customer care and open jobs.