Alfa Graniti: Pedrini multiwire machine with 5,3 mm diamond wire in Sicily
Alfa Graniti S.p.A., a company specializing in the production of semi-finished marble and granite products, has chosen to adopt Pedrini's advanced technology for sawing granite blocks: the new Multiwire Jupiter GS220 with 5.3 mm diamond wire, recently installed and started up.
Several are the advantages achieved in the production process. In particular, compared with the machine with 7,3 mm diamond wire, the Multiwire Jupiter GS220 showed what follows:
6% increase of the block yield
20% electric consumption reduction
27% sludge reduction
Pedrini research and development activities, carried out with some of the most important diamond wire manufacturers, enabled to successfully test 5,3 mm diamond wire on multiwire machines with 24, 64, 72 and 80 wires reaching the following nominal blocks yield:
37,03 m²/m³ slabs with 2 cm thickness

27,77 m²/m³ slabs with 3 cm thickness
The processing of data concerning the annual use and production capacity leads to remarkable results which allow the users of processing materials systems developed by Pedrini to reduce the production costs and to increase the market competitiveness.
Moreover, the use of 5,3 mm diamond wire allows to get better cutting accuracy, quality and finishing.
Characterized by exclusive and patented technologies, the Multiwire system Jupiter GS220 represents the most modern and efficient solution for the blocks cutting.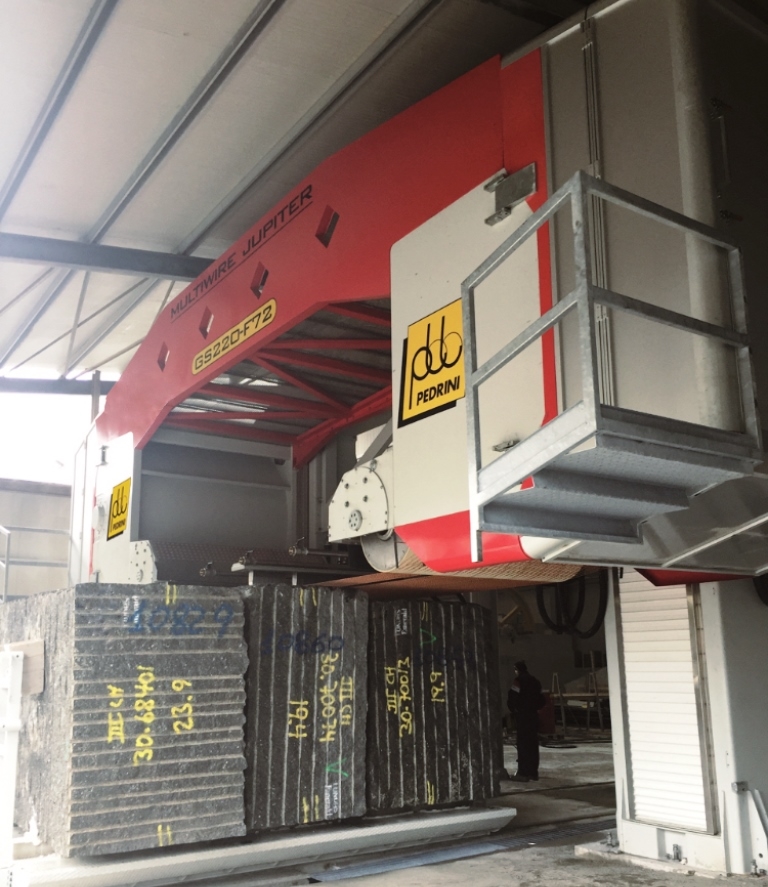 Do you need more info?
Feel free to contact us for product information, events, customer care and open jobs.