Verdini Marmi expands in Carrara entrusting Pedrini with its polishing line
Carrara is known all over the world for its precious marbles that have made the history of art and are sought-after all over the world. It is here that, more than 60 years ago, the company Verdini Marmi was founded.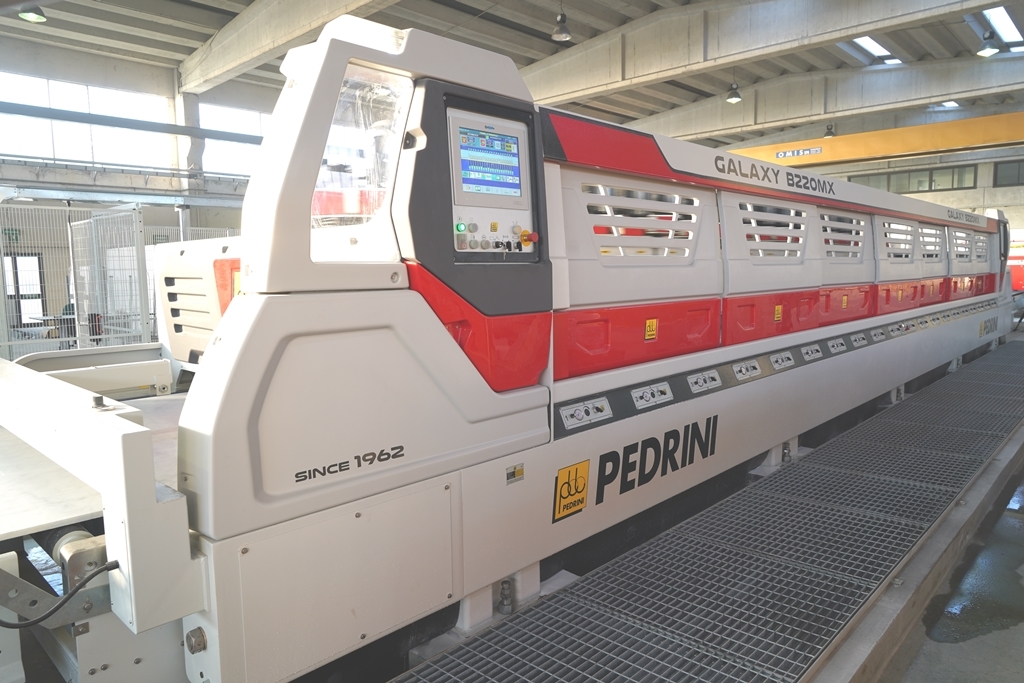 Since the beginning, a point of reference for marble processing and repair, the company is recognized in the industry for its attention and precision in the processing of this noble stone.
In the last years, Verdini Marmi has started an important expansion path with the purchase of a new area of about 20.000 m2 to house the new plants and has chosen Pedrini as one of the main partners of the new project.
Already a Pedrini customer for the purchase of a polishing machine for marble, Verdini Marmi has therefore doubled its choice with a new complete polishing line equipped with all the latest technologies to be integrated in the company's Industry 4.0 system.
The line consists of the new Mantis loader/unloader with a reduced volume that allows to manage book match processing. This is followed by the Galaxy polishing machine with 20 patented Rotor spindles equipped with a counterpressure system and "Smart Touch" software that allows to differentiate the workload on different areas of the slab. 
Galaxy is also equipped with a centralized system for the automatic lubrication of components that, in addition to the special ergonomic covers, makes the operator's work easier.
The line then continues with the 4-spindle waxing machine, the scanner to detect the image, the weight and the measures of the slab being processed and finally the polyethylene film dispenser applied on the surface of the slab to protect it during storage and transport.
"We confirmed Pedrini because we are very satisfied with the polishing quality of the slabs processed with its machines - underlined Marco Verdini, CEO of Verdini Marmi - For us Pedrini is synonymous with reliability, seriousness and speed in finding the right solutions for us!"
In the coming weeks Pedrini will install other plants in the Carrara area, confirming that the marble hub is always in vogue.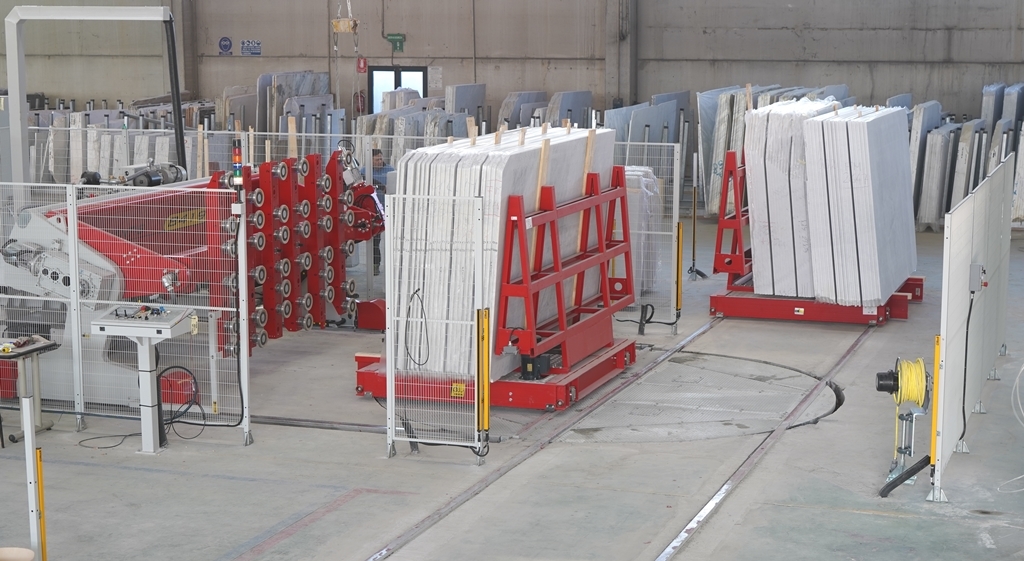 Do you need more info?
Feel free to contact us for product information, events, customer care and open jobs.