The state of the art techn. of the Multiwire Jupiter GS200 reached Poland
Two Pedrini multiwire machines Jupiter GS200 with 64 and 40 wires were started up almost simultaneously at the beginning of this summer respectively by the companies Borowskie Kopalnie Granitu (Boròw) and Intergranit (Zabkowice Salskie), which are two of the most important Polish companies.

After a careful technical analysis, Borowskie Kopalnie Granit and Intergranit have chosen multiwire machine Jupiter GS200 as a guarantee of a high quality plant, strongly innovative and able to provide the best performances for its whole life span.

We would like to underline the following patented technologies, which are just part of the strengths of these machines: the big wires driving wheel and its covering with modular belts, the tensioning system applied on each diamond wire, the wires washing system and the modular wire-guide rollers.

"Easy and quick change of the slabs thickness, these are the reasons which led us to choose it" declared Borowskie Kopalnie Granit company's owner during the negotiation.

Also the customer service is crucial, always accurate and scrupulous, guaranteed by Pedrini company.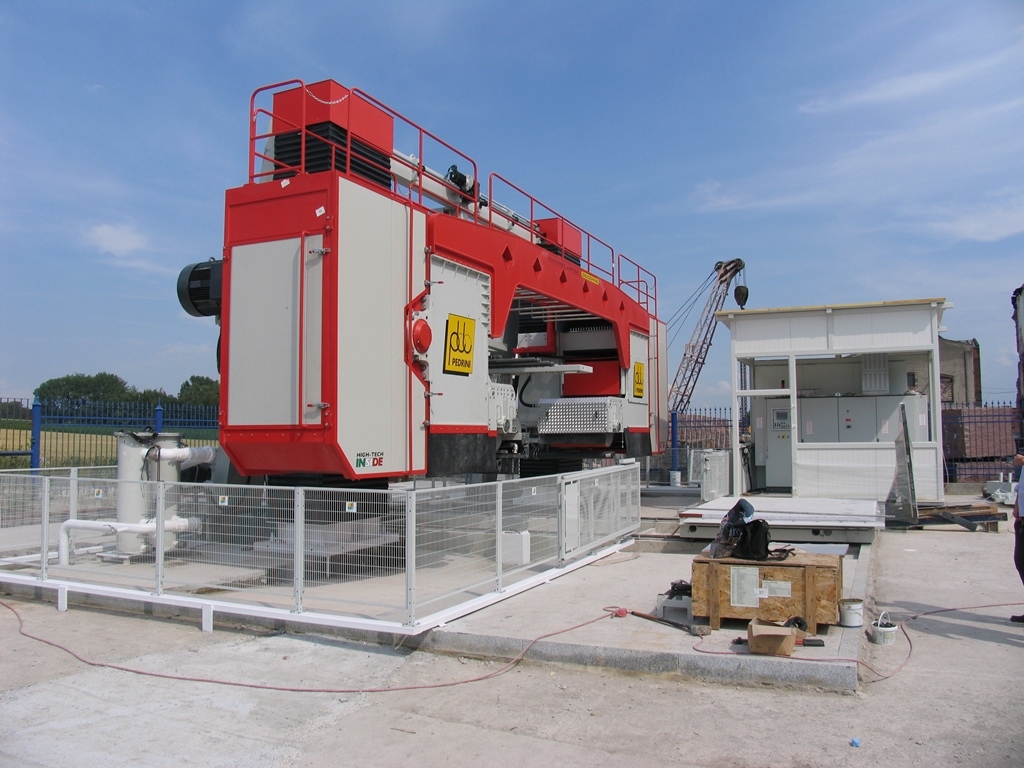 Do you need more info?
Feel free to contact us for product information, events, customer care and open jobs.