Pedrini: perfect resin and polishing lines for Pedra do Frade
20 years of continuous research into increasingly unique and niche materials has led the company to be a reference in the vital center of natural stone processing in Brazil: the state of Espírito Santo. We're talking about Pedra do Frade, one of the up-and-coming companies in the industry that, thanks to a recent strategy aimed at specializing in the production of quartzite slabs - beautiful and very delicate - is able to keep up with the demands and needs of the domestic and international markets.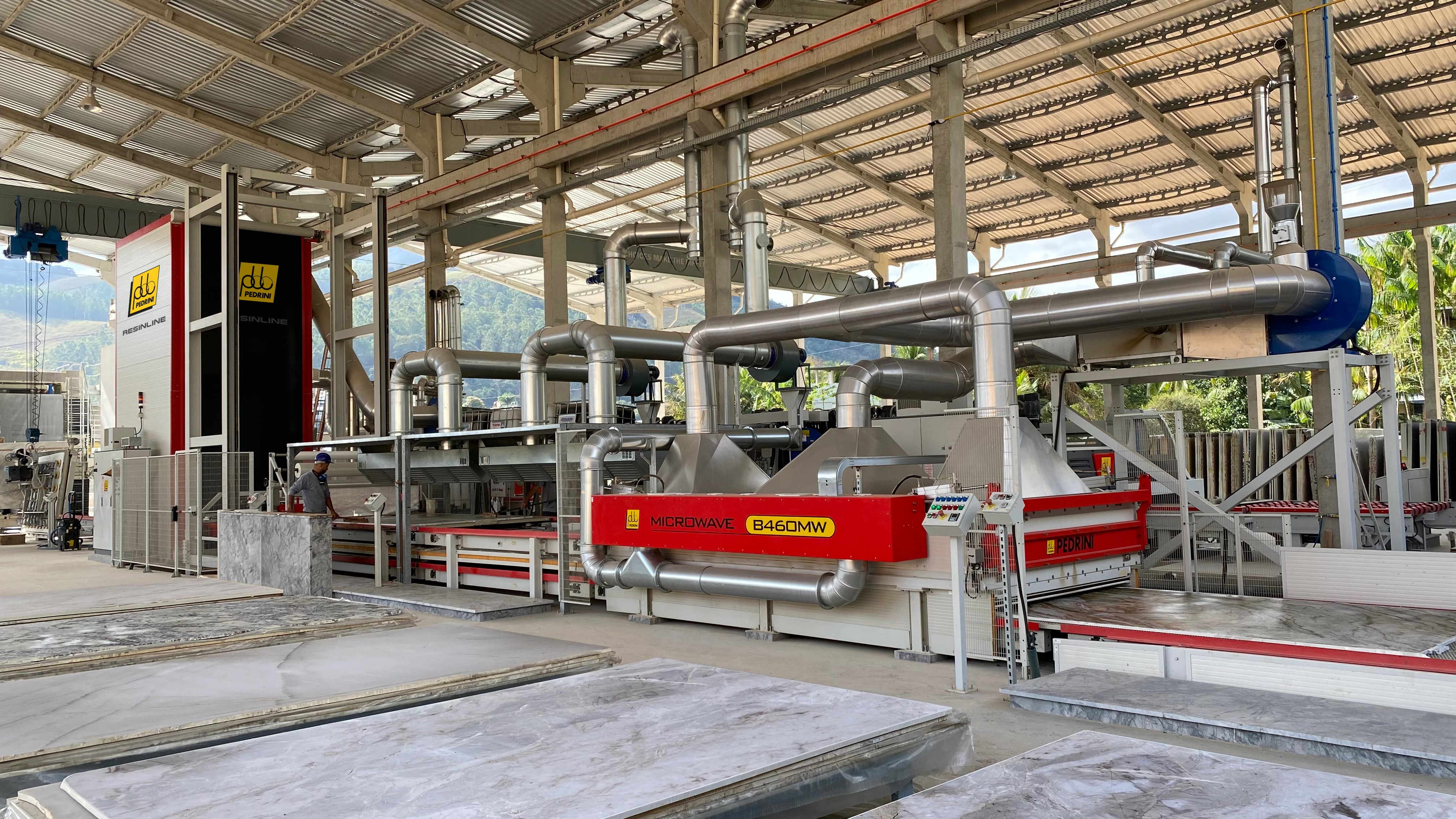 And to do so it has chosen Pedrini, a longstanding partner since 2010. Pedra do Frade's request was clear: "Our company is focusing on the processing of quartzite, a material that by its nature requires the resin process before the polishing stage. In addition, the introduction of Pedrini microwave technology in our plants will allow us to optimize the production of slabs" - said Geovani Fiorio, the company's CEO.
In fact, the use of microwaves allows to eliminate the waiting time for the completion of catalysis before resining and honing/polishing, with significant benefits in terms of production time.
Moreover, especially in quartzites, this technology is even more effective because, thanks to a complete and accurate catalysis both inside and outside the material, it prevents any detachment of small portions avoiding a third application of resin with consequent savings in economic terms.
In fact, the use of microwaves increases the slabs restoration rate by allowing greater penetration of the resin and rapid curing due to the effective catalysis process, which reduces the waiting time for polishing the slabs.
And so, in addition to the resin line inaugurated in December 2021, a few months ago we completed the plant starting up a polishing line including the 20-head polisher Galaxy B220GX, a waxing machine, and a machine for distributing an anti-scratch substance.
Pedrini polishing machines are recognized not only for their reliability and very high production capacity but also for their patented Antishock heads with an oscillating and sequential movement that optimize the abrasive use, reducing consumption by 30 percent.
"In addition, our Galaxy machines have patented Rotor spindles equipped with counterpressure as standard which allows to manage with the utmost precision the load exerted on the slab during its processing ensuring excellent polishing and maximum delicacy even on the most fragile materials," explained Giambattista Pedrini, CEO of Pedrini.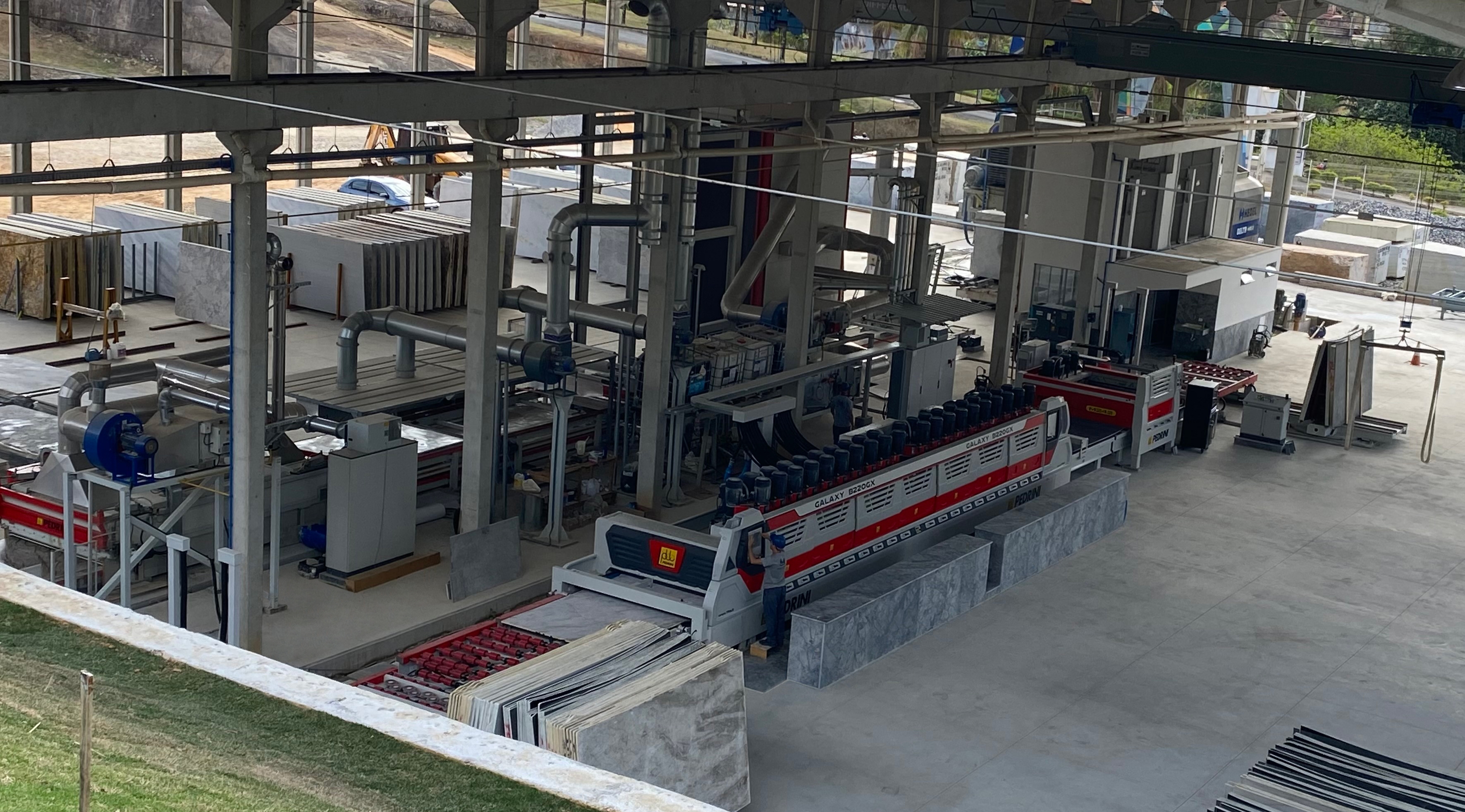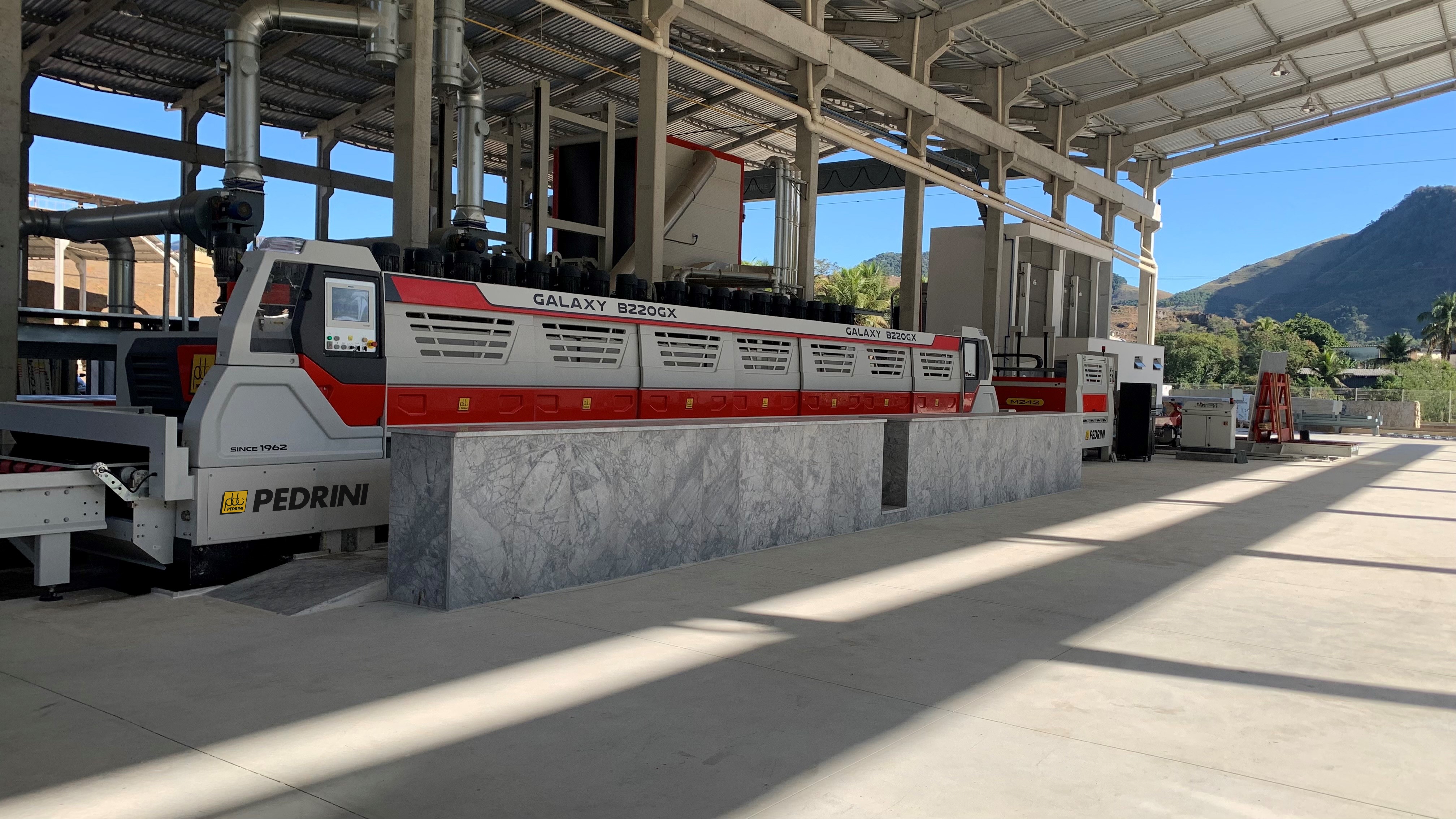 Do you need more info?
Feel free to contact us for product information, events, customer care and open jobs.