Pedrini installs the first plant in Jordan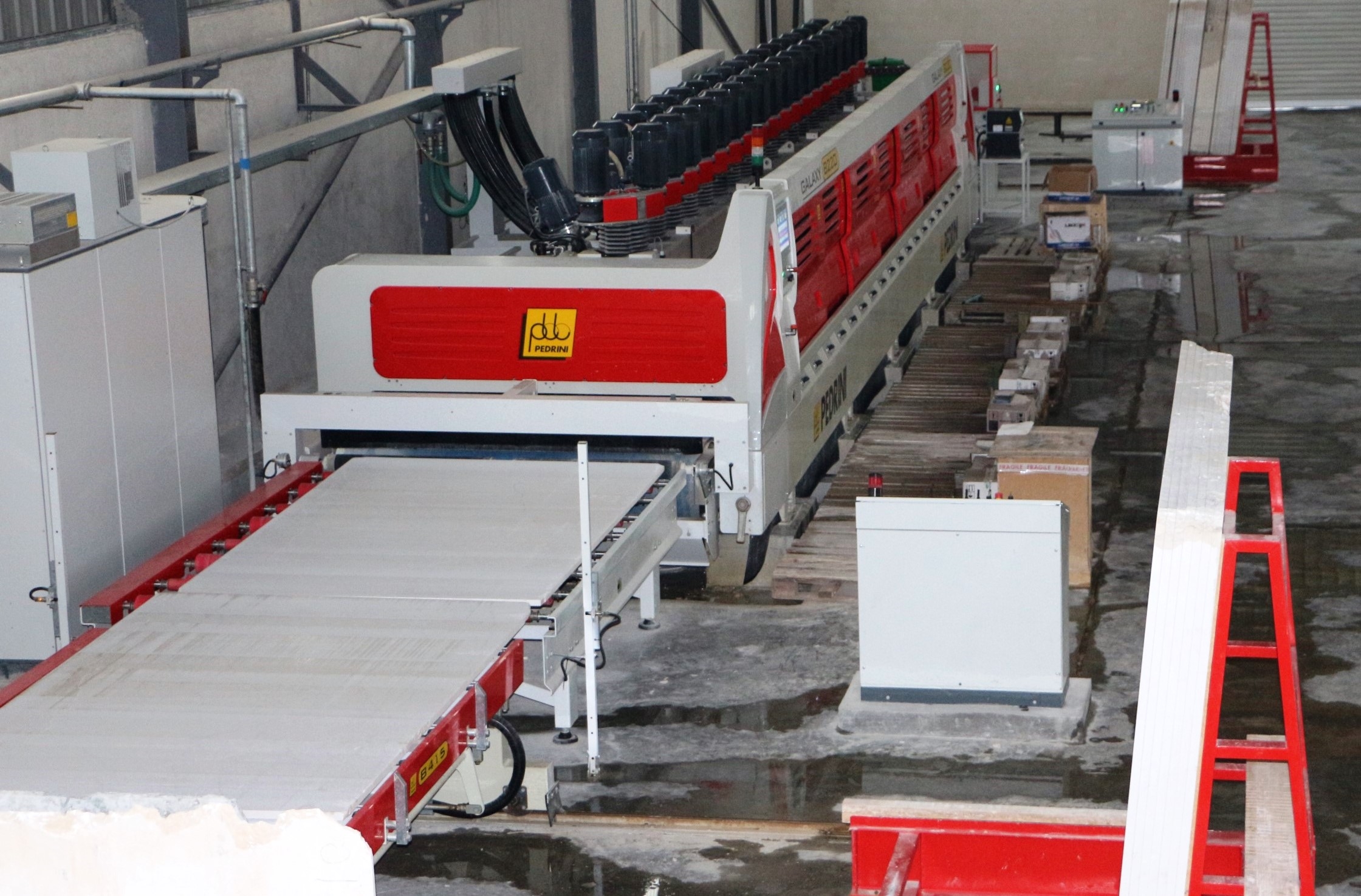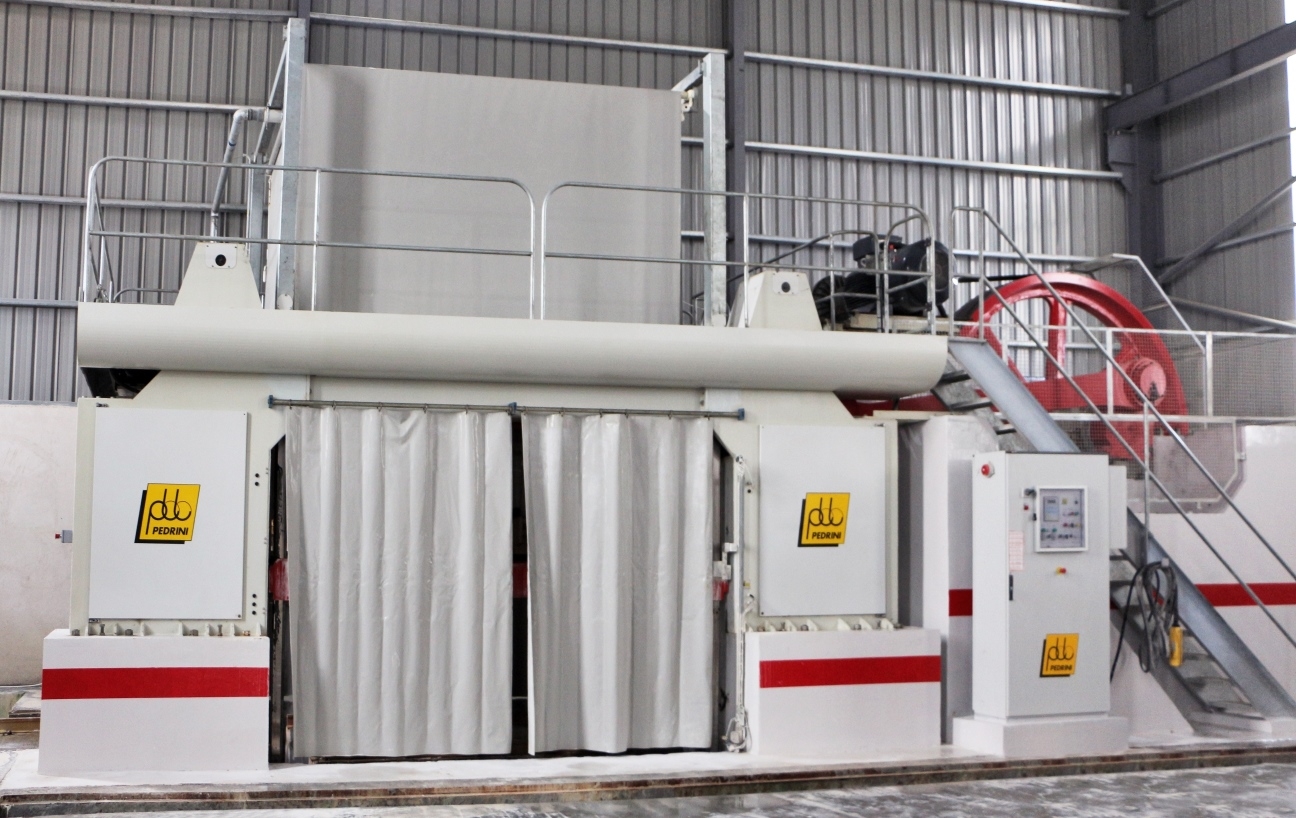 Pedrini strengthens its position on the international market
Stone Wonders House, a leading company in Jordan for the ornamental stone processing, has recently installed a Pedrini plant for the processing of marble slabs by its factory in Amman.
Working in a highly demanding market, the Jordanian company has acquired great experience and expertise in the production of excellent quality products destined to the realization of significant projects.
Looking for new technologies able to meet its production needs, Stone Wonders House identified in Pedrini systems the characteristics of strength, reliability and efficiency which allow the company to increase the performances of its production department, now equipped with:
a 80 blade gang saw GS131 for the cutting of marble blocks into slabs by means of diamond blades;
a polishing line for marble slabs composed of automatic loading and unloading systems, slabs polisher Galaxy B220MA with 18 heads equipped with the exclusive Rotor spindles with pneumatic counterpressure control of the heads, automatic device for the distribution of anti-scratch substance to protect the slabs during the storage.


This plant symbolises for Stone Wonders House the first step of an investment that foresees many future developments and extensions. Do you need more info?
Feel free to contact us for product information, events, customer care and open jobs.