India: continuity in the tradition
India, this constantly growing vast country of major importance in the stone field, keeps on showing its appreciation for the quality of Pedrini machinery.
The first installation of a Pedrini plant goes back to the far-off 1985 and year by year the presence of Pedrini in India has grown steadily. A competent local after-sales service is appreciated by customers.
Sunil Arora, our customer since 1991, has indeed manifested his complete satisfaction for the new polishing line for granite slabs installed at Aro Granites in Hosur. This is already the forth line where the new polishing machine Galaxy Advanced B220GA-20 is showing its full potential in terms of performance and low consumption.
The interest for Pedrini slabs polishing machines has also been confirmed by the installation of a new polishing line for marble slabs Galaxy B220MA-14 at the company Taj Granite in Jaipur.
A new complete plant for the granite slabs production has recently been started up in Kishangarth. This plant is composed of hi-tech and reliable machines: a multiwire machine Jupiter GS200 with 32 wires, two slabs polishing machines Galaxy B220GV with 8 and 16 heads and a resin line. Great satisfaction has been expressed by brothers Chandna, the owners of the company.
Finally, still in Kishangarth, a new complete line for the production of marble tiles has recently been started up by R.K. Marbles.


The Indian market is therefore a major landmark for the future of Pedrini company.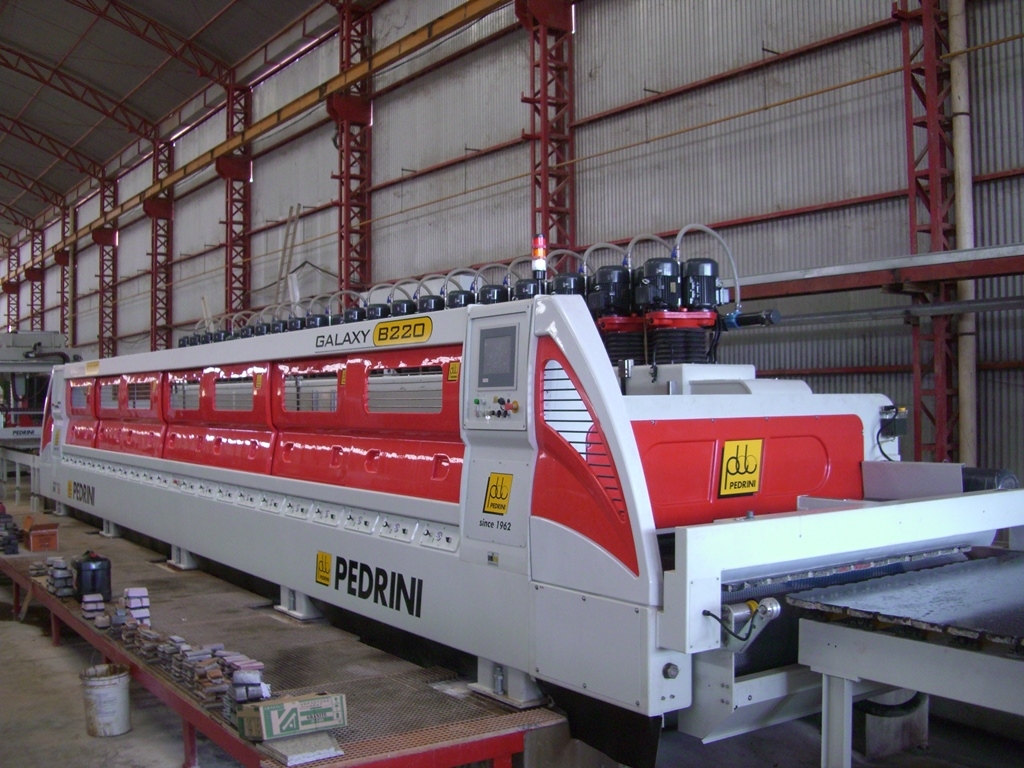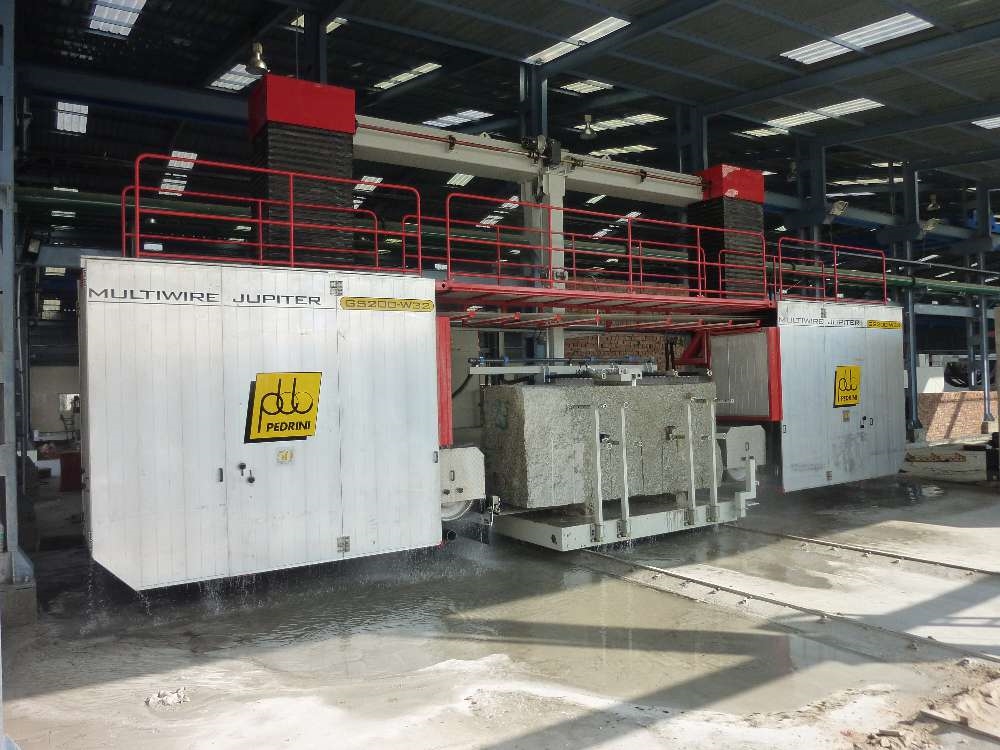 Do you need more info?
Feel free to contact us for product information, events, customer care and open jobs.