Discover the advantages of Galaxy GX-T3, the 3-beam polishing machine
Innovation means turning ideas into reality.
With three plants already installed and two more on the way, Galaxy GX-T3 is revolutionizing the polishing industry. If you're involved in marble, granite, or natural stone processing, this read is just for you!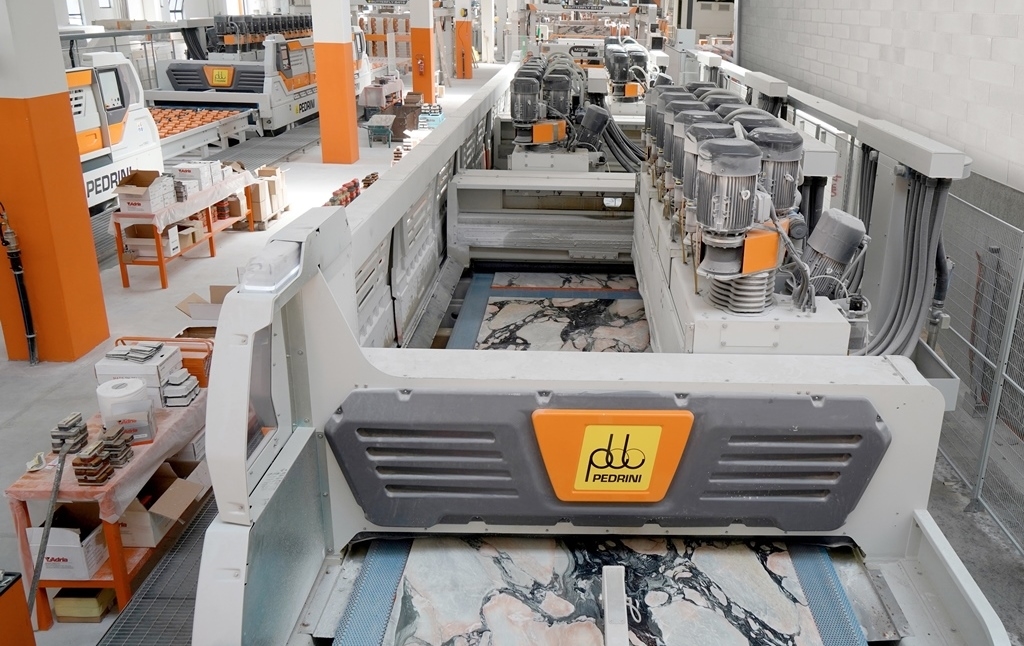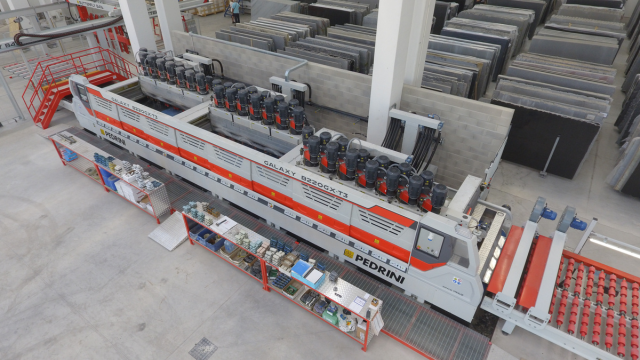 Increased productivity
GALAXY GX-T3 moves the beams in a synchronous or independent manner, allowing for simultaneous processing of slabs with different widths without the need to completely empty the machine for each batch change.
Unparalleled efficiency and precision
Thanks to its three beams, GALAXY GX-T3 manages different translation speeds, optimizing the tool performance in all stages of the honing, pre-polishing, and polishing process.
Polishing quality
The Pedrini polishing machines employs an advanced system to ensure extraordinary polishing results. The three beams work in synergy during different stages of the process to achieve the desired finish on each slab.
Versatility at your fingertips
For its new multi-beam polishing machine, Pedrini has developed QuickEase, the software that helps enhance your production with speed and intuition thanks to its user-friendly interface and visually intuitive design.
Don't miss out on this opportunity to improve your polishing process and achieve exceptional results. Pedrini's multi-beam polishing machine GALAXY GX-T3 is the ideal investment for those looking to maximize productivity and deliver high-quality products. Do you need more info?
Feel free to contact us for product information, events, customer care and open jobs.