Wheelchair tennis: when sport and occupation play in the same team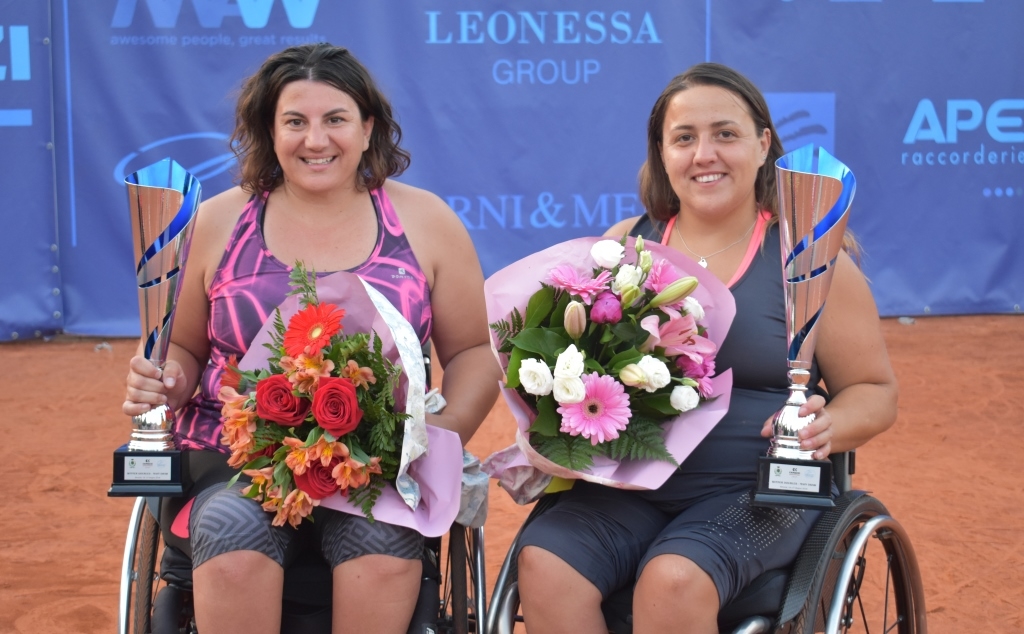 A couple of girls with a great sports story to tell - Silvia Morotti and Vanessa Ricci - has been made up among the employees of Pedrini company for almost a year. The sport discipline in which Vanessa and Silvia are imposing themselves in the national limelight is tennis, in its slightly adapted version, more specifically wheelchair tennis.
Among the top 100 in the world for wheelchair tennis
Vanessa and Silvia, for commitment and sporting scores, both in the top 100 of the ITF Ranking together with 4 other Italian athletes, not only are honouring their province of residence, Bergamo, but also the company in which they are employed, Pedrini Spa.
The success of the two athletes has to be acknowledged to their sporting club Special Bergamo Sport – SBS as well; a club which deals with the social reintegration of people with disability.
Same team and company: Pedrini Spa
Let's know better Vanessa and Silvia who, as double partners, won Brescia Camozzi Open International tournament in 2018, played two international tournament finals at Cantù in 2018 and Cremona in 2019, further than the semi-final to the Kalamata tournament in 2018 as well.
Vanessa Ricci, 29 years old, has been working in Pedrini Administration Department since April 2019, currently nr. 90 of the ITF ranking, living in a wheelchair since 2009. She began her tennis carrier in 2015 in the ranks of Special Bergamo Sport – SBS gaining the limelight thanks to the progress made in recent seasons.

Silvia Morotti, the veteran of the two, has been working in Pedrini since 2009, first in the Sales and then in the Marketing Department of the company located in Bergamo. Living in a wheelchair since 1999, she began to play tennis in 2009 for the club Special Bergamo Sport – SBS and since then she has a stable ranking among the top 100 of the world. In 2019 she had the satisfaction to get the national team call playing the qualification for the World Team Cup in Portugal.
The colleagues cheer and support
Vanessa and Silvia are an integral part of the professional Pedrini Team, always focused, further than to the professional, to the social and moral values of its employees as well. To properly carry out their job, doubly pay tribute to the tennis players, so good to get the above-mentioned scores, without failing their contribution to the important Administration and Marketing Departments of the company.
We are sure that all Pedrini staff, starting from the owner up to all the colleagues, will support and cheer Vanessa and Silvia accompanying them on the paths which could even lead to snatch a pass to the next Tokyo Paralympic games. Do you need more info?
Feel free to contact us for product information, events, customer care and open jobs.