The art of providing complete and customized solutions
We look forward to seeing you at Marmo+Mac Verona!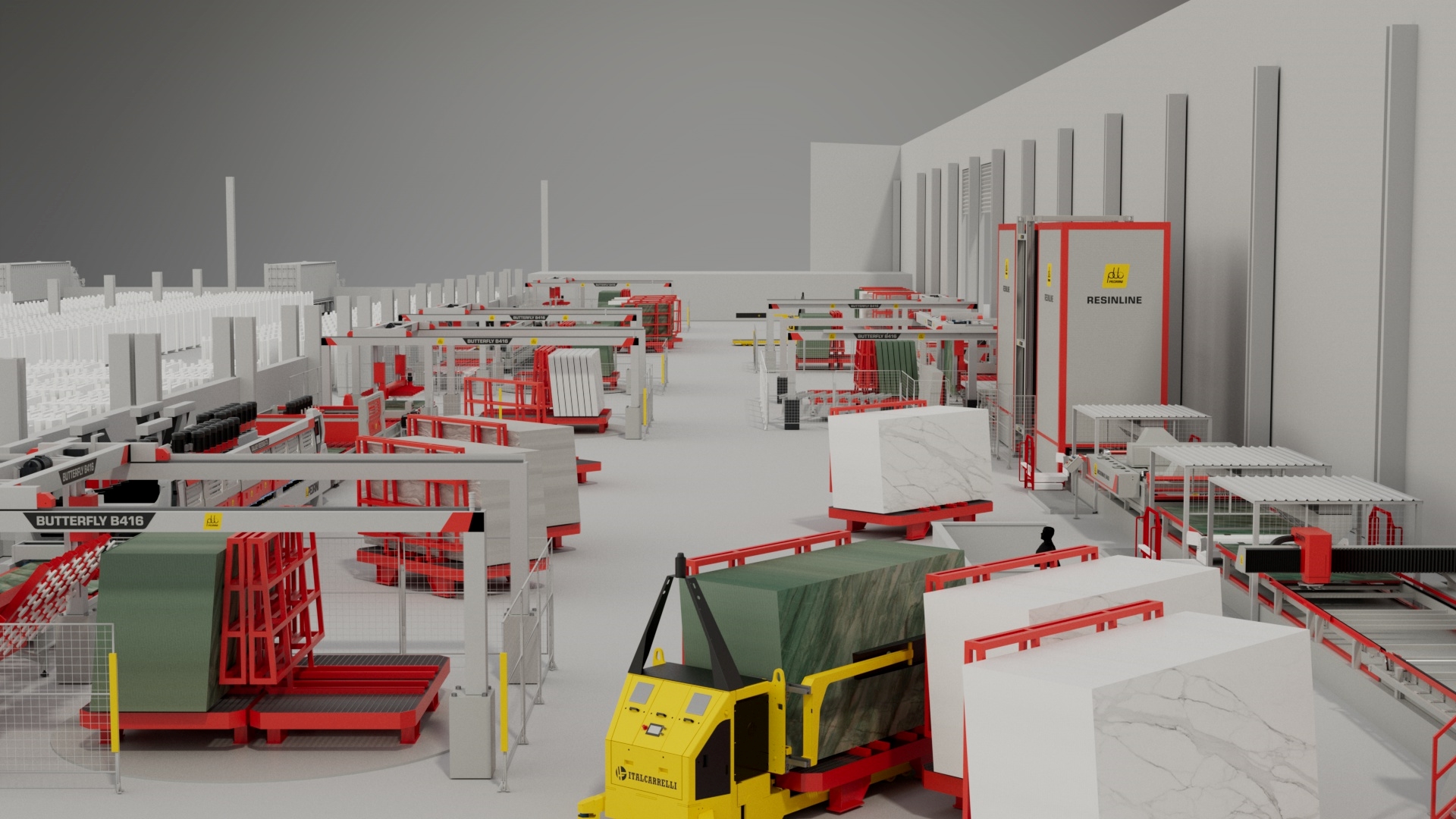 The upcoming edition of Marmo+Mac is the perfect opportunity to personally discover Pedrini's latest innovations. Don't miss the chance to meet our team and get to know closely the cutting-edge technologies that are revolutionizing the industry.
A heritage of innovation and quality, all Made in Italy
We are leaders in providing complete solutions for natural stone processing, ensuring efficiency, precision, and customization at every step of the process, from the initial loading to the advanced automation of slab handling.
Here's how Pedrini takes care of each phase:
Loading and unloading: Pedrini offers state-of-the-art solutions for optimizing the workflow of loading and unloading slabs, even during book-match slab management.
Multiwire cutting: Our highly precise machinery flawlessly cuts natural stone, ensuring exceptional results. The Jupiter range is fully customizable according to the types of stone - granite, quartzite, and marble - and the desired slab types, with standard or TECH12
Resining: For this delicate phase, Pedrini has developed exclusive solutions, including the microwave oven that reduces catalysis times, ensuring a quick and deep restoration of the slabs.
Calibration and polishing: Calibration and polishing are crucial for achieving perfectly planar and mirror-polished surfaces. That's why Pedrini recently introduced the Spectra calibrator and the Galaxy GX-T3 polisher for the simultaneous management of slabs of different sizes and materials.
Automated handling: Pedrini is a pioneer in automating slab handling in plants, using automatic transport systems such as robots and carts that can operate in synergy with AGVs.
Dedicated software: We internally develop the software that powers our machines using state-of-the-art technology for industrial data communication and transmission. This enables flexibility and speed in managing all operations, which, combined with Industry 4.0 systems, make our plants unique.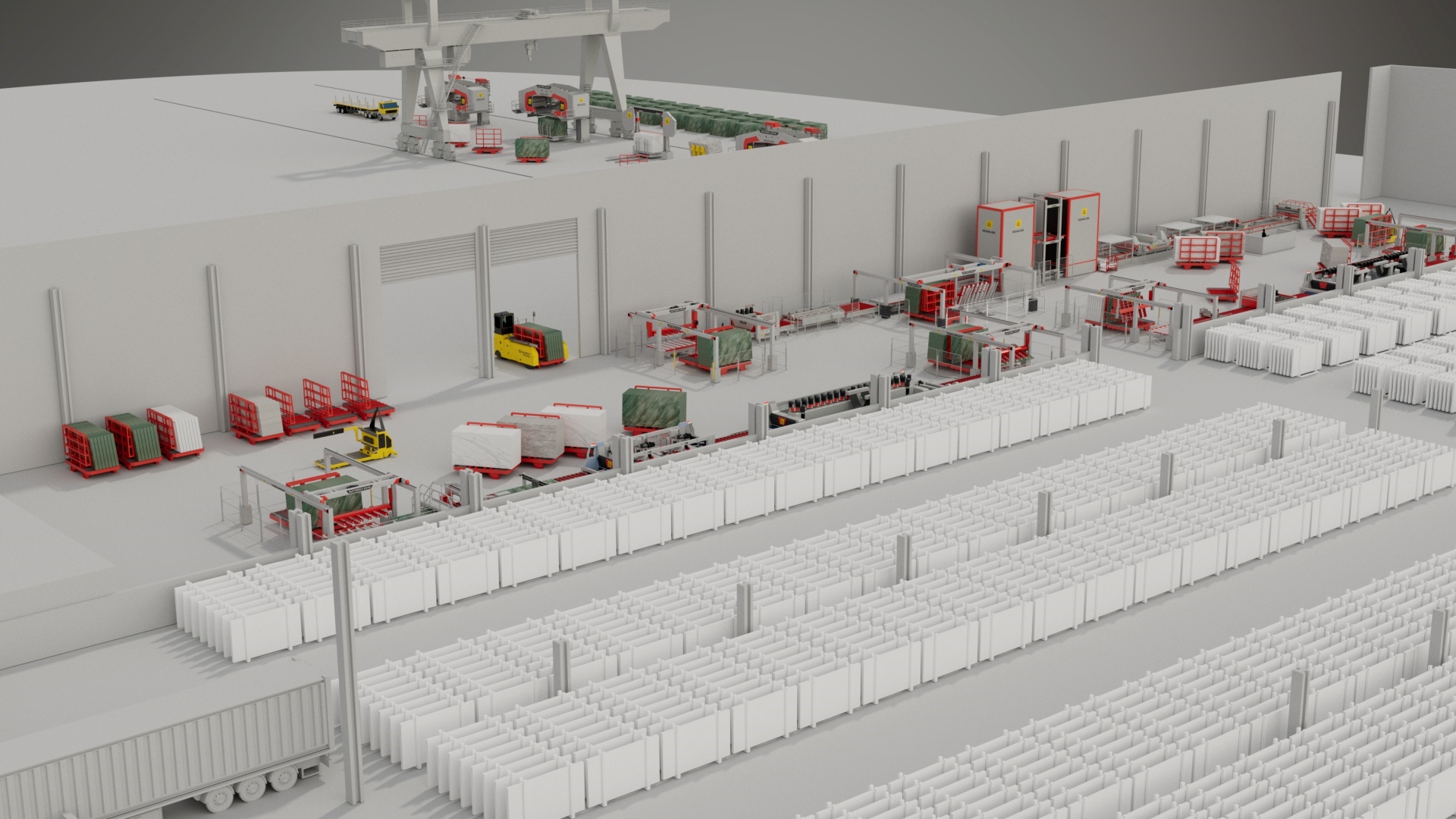 Customization is the key to success
We understand that every customer has unique needs. That's why we offer tailor-made solutions that enhance productivity and quality, perfectly adapting to the specific requirements of each project. Do you need more info?
Feel free to contact us for product information, events, customer care and open jobs.