Spain: Eurobandas started up a polishing machine Galaxy for granite slabs
The thirty-year partnership has been strengthened with the new polishing machine Galaxy B220GB for granite slabs.

In recent years, Eurobandas S.A has established itself as one of the most dynamic and resourceful Spanish companies in the granite slabs processing field in Porriño area, Galicia.
Founded, grown and first established as a leader in the granite tiles production, recently it has increasingly focused on slabs processing by reaching a total annual production capacity of around 1.000.000 m2 which enables the Spanish company to carry out any kind of project, satisfying the several international customers' requirements.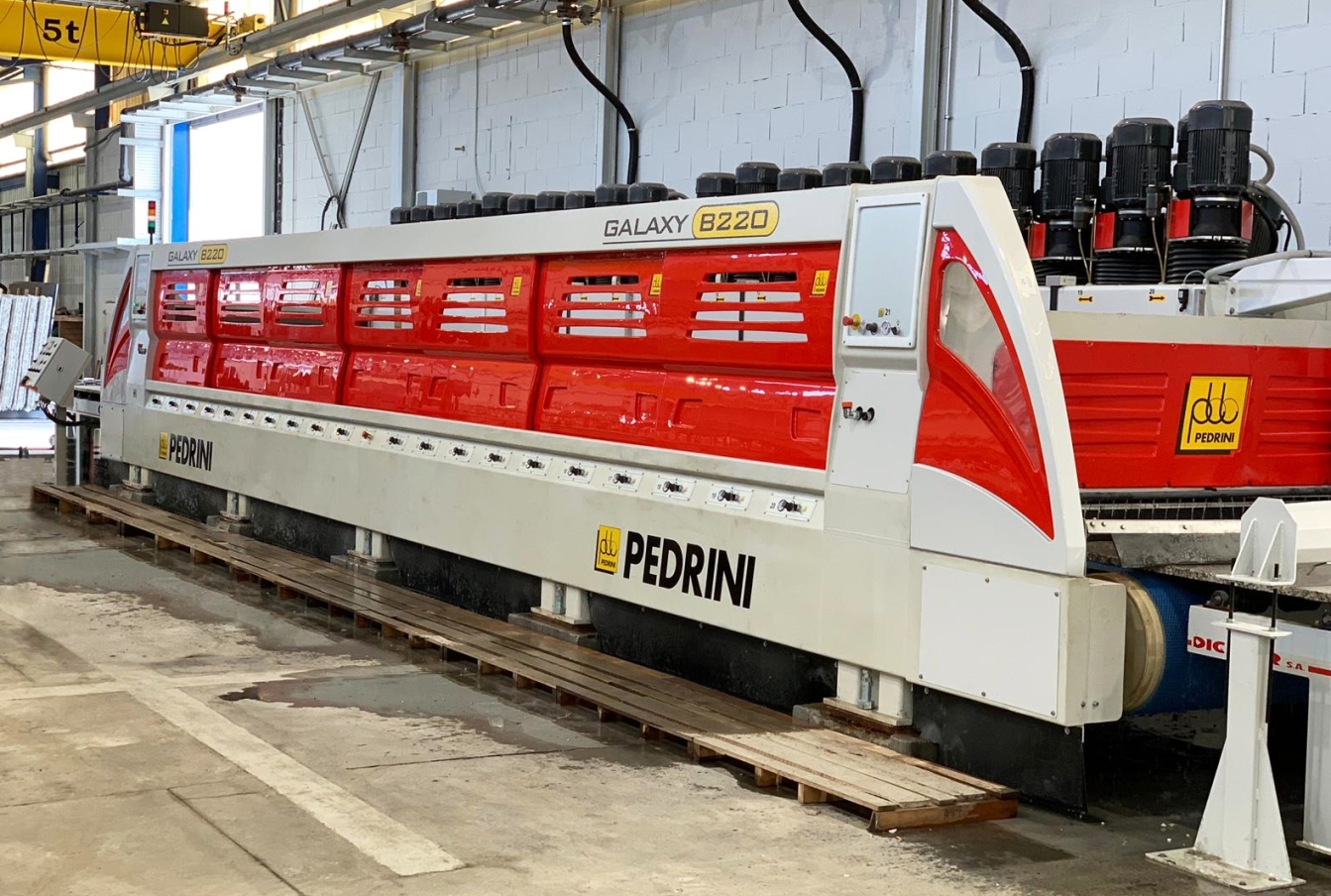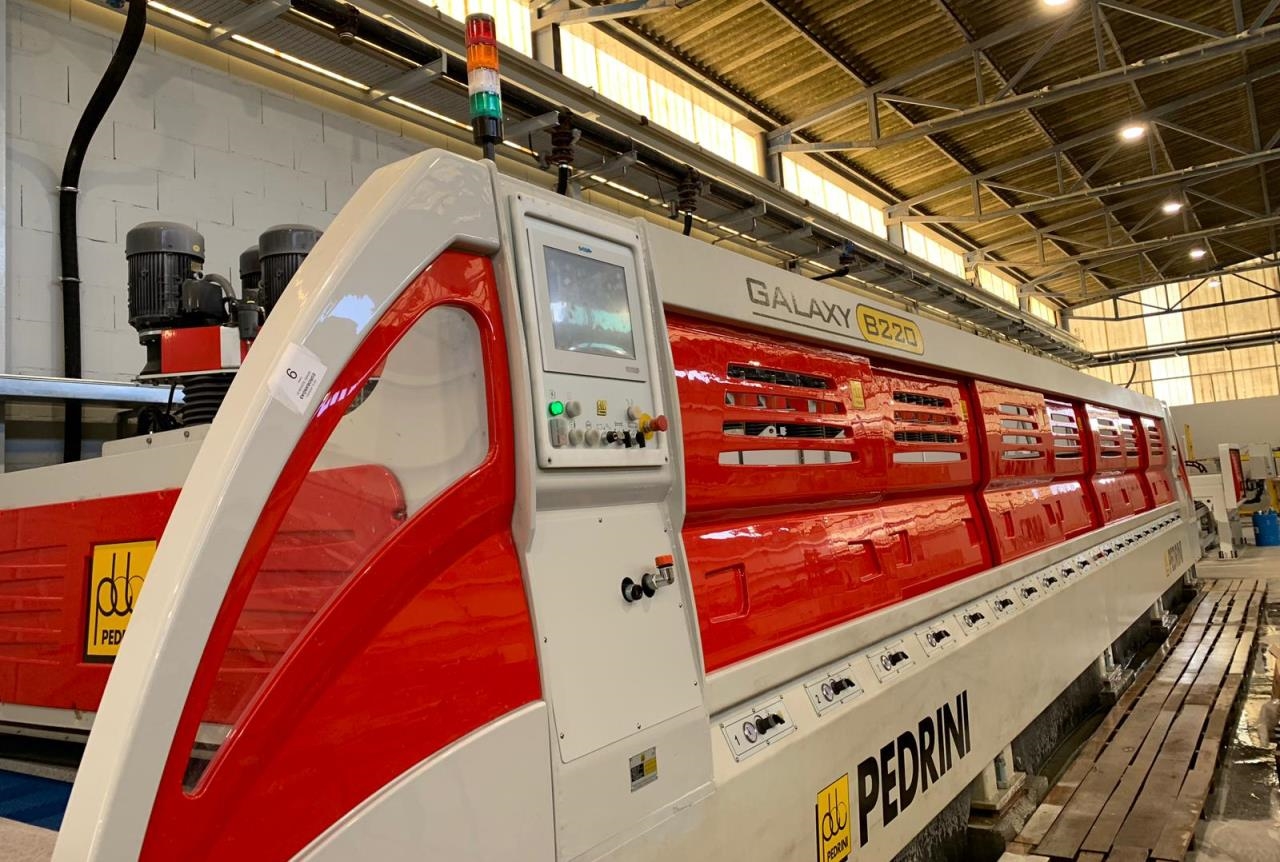 The partnership with Pedrini, witnessed by the numerous block cutters and tiles lines working in the production factories for many years, has been further strengthened at the beginning of 2019 when Eurobandas, with the aim to increase the production capacity of its polishing department, installed the new granite slabs polishing machine Galaxy B220GB with 20 heads.

The polishing machine for granites slabs Galaxy B220GB is equipped with all the technical features which make it the best slabs polisher on the market, such as:
• exclusive coaxial Rotor spindles which, working with a counterpressure system, ensure a perfect up and down control and avoid slabs harsh crashes;
• 20 antishock heads for 7 abrasives which, thanks to the sequential drive with high frequency hunting motion, ensure high production with excellent polishing quality, leaving no shadows even on the most
difficult materials.
The thirty-year partnership between Pedrini and Eurobandas is now renewed: two leading companies sharing the same bent for technology and quality and by the same ability to satisfy the most demanding customers with constantly advanced solutions. Do you need more info?
Feel free to contact us for product information, events, customer care and open jobs.