Pietra Nuova in Massa Carrara purchases a Pedrini polishing line for marble slabs
Pietra Nuova S.r.l, an Italian company located in Massa Carrara, has specialized over the years in the process of restoration and reconstruction of materials in the stone industry.
The company, which has always paid attention to the materials and to the continuous research of forefront technologies, has installed a new polishing line for marble slabs fully designed by Pedrini to ensure the best polishing with the use of the most exclusive technologies that allow high quality, maximum speed, minimum maintenance and maximum yield.
The polishing machine is equipped with an industrial PC that processes all the operational, diagnostic and statistical functions required by users and with exclusive and patented Rotor spindles that assure a high quality polishing.
The particular composition of the line, with two unloading units, allows the slabs to be unloaded both in the shipping area
and in the resining area.
Pedrini thanks to the high performance of its machinery and the constant development of new technologies, consolidates its position on the Italian market.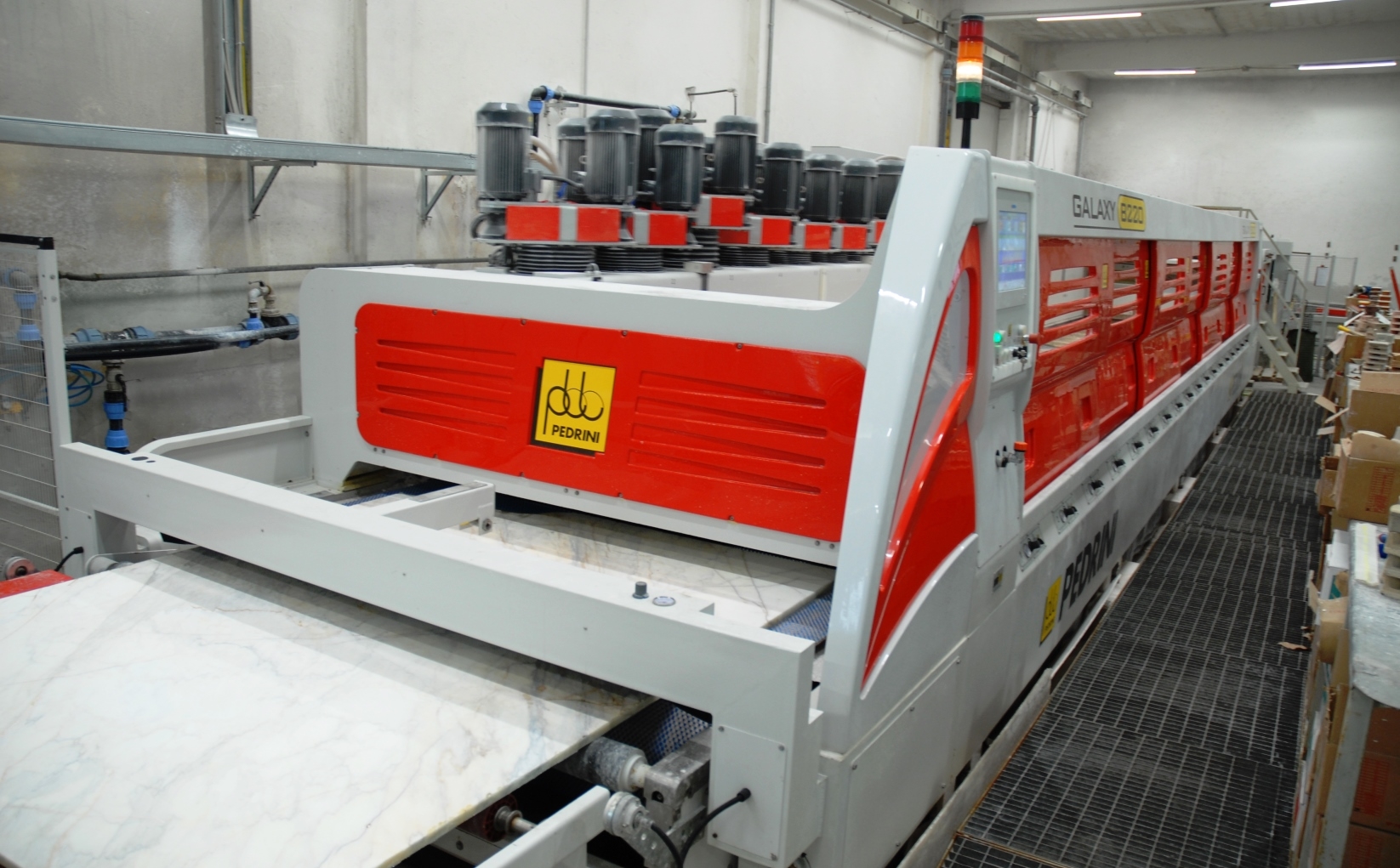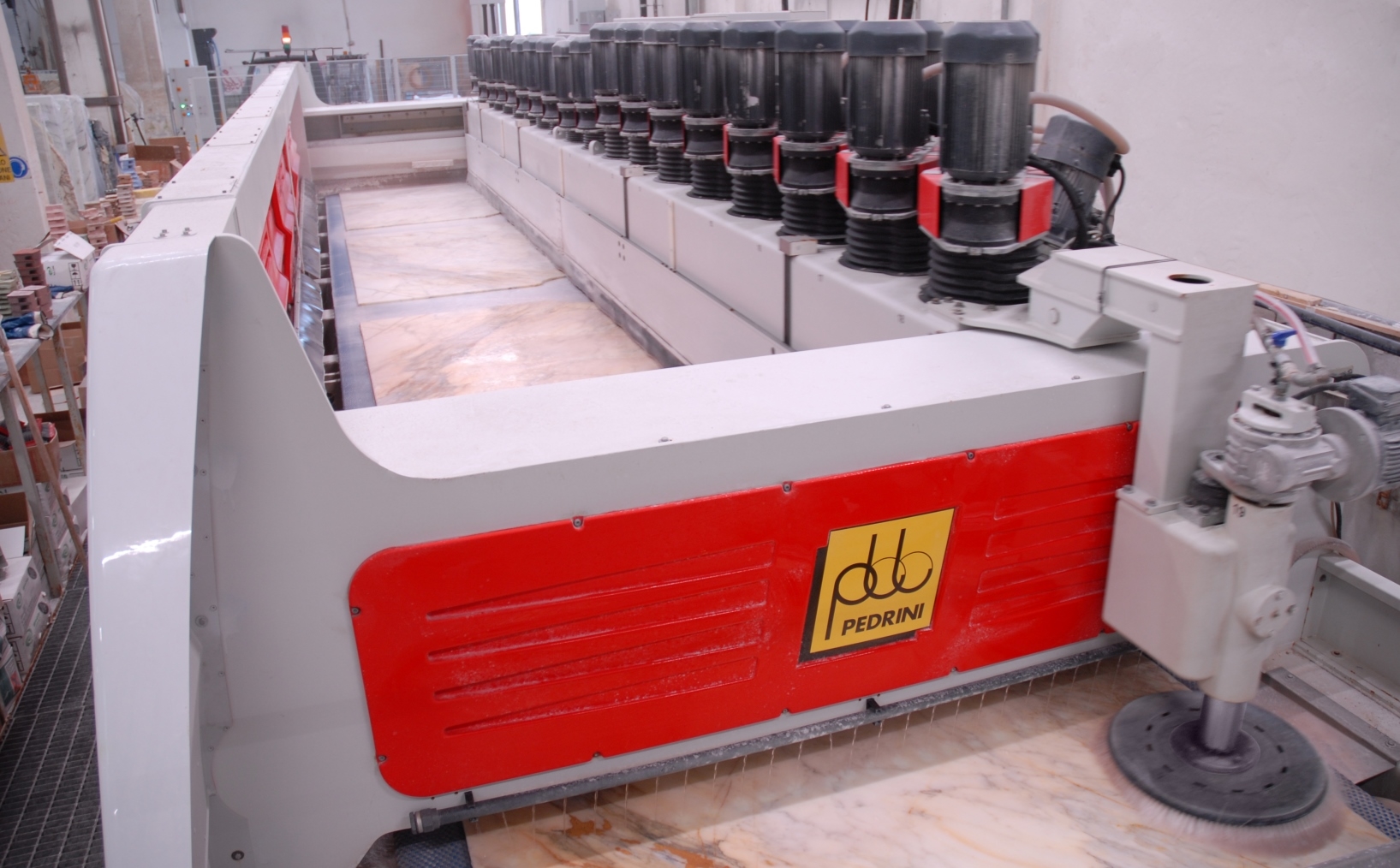 Do you need more info?
Feel free to contact us for product information, events, customer care and open jobs.