Marmi Rossi and Pedrini: union of technology
Marmi Rossi is a historic Veronese company that over the years has always stood out for its technological innovations. Already an absolute pioneer in the production of tiles in the 1980s, the company is also among the first to have introduced Industry 4.0 for the management of its activities.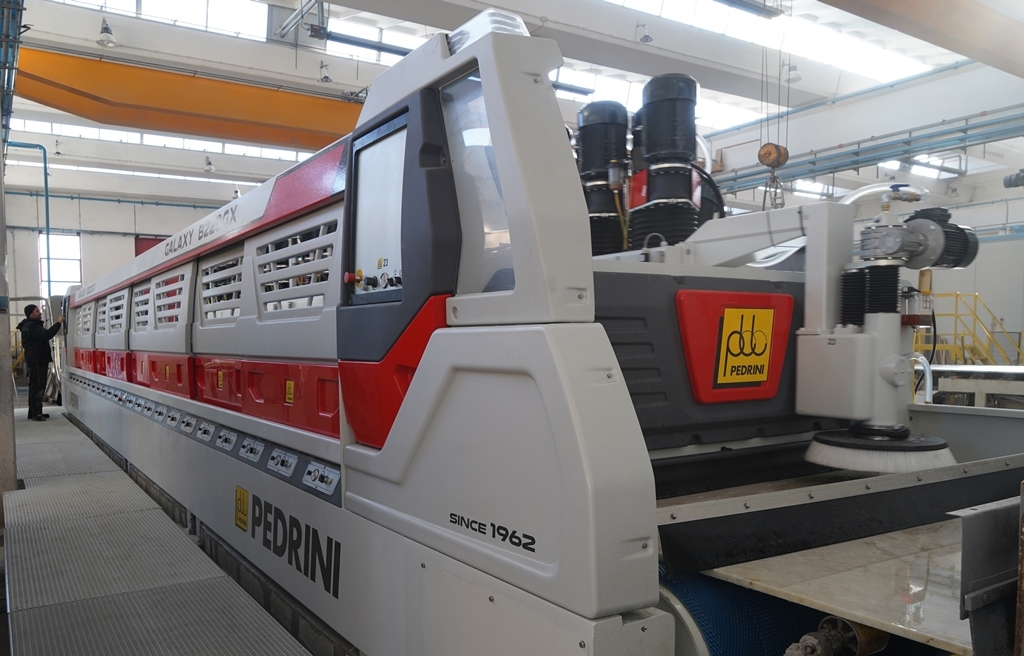 Marmi Rossi selects and imports blocks from all over the world that it processes at its 45,000sqm Headquarters in Cavaion Veronese. It offers its target market a wide and very valuable choice of materials cleverly showcased at the company entrance, used as a showroom, where blocks of Brazilian quartzites and granites, Indian granites, Black Zimbabwe, Black Africa and many other materials from all over the world stand out.
The ability to innovate combined with the need to manage a large number of different materials, each with its own peculiarities, made it necessary to find a partner who was just as technological, reliable, flexible and with a fast service: Pedrini.
The synergy between the two companies started in '96, with the purchase of an entire line for granite strips together with two block cutters.
The ability to design effective machines for natural stone cutting has always been one of Pedrini's strong points. And Marmi Rossi has recognized this by purchasing 4 multiwires in less than 10 years, one of which started up at the end of 2021 and another, equipped with a special pitch to increase block yield, which will be installed in the coming months.
"I chose Pedrini not only for the accuracy and high cutting capacity of its multiwires, but also for the after-sales service that offers a practically immediate and very efficient assistance" said Mirco Rossi, COO of Marmi Rossi. 
The expansion of the production machinery also includes the installation of a Galaxy GX polishing machine with 22 patented heads, in addition to the one previously purchased in 2017.
The new polisher is equipped with the Smart Touch system, the electronic pressure regulator that makes it possible to differentiate the strength exerted by each head in different areas of the processed slabs. This feature is particularly useful when processing exotic materials characterized by variable zones of hardness and brittleness.All the machines purchased are integrated into the customer's Industry 4.0 system.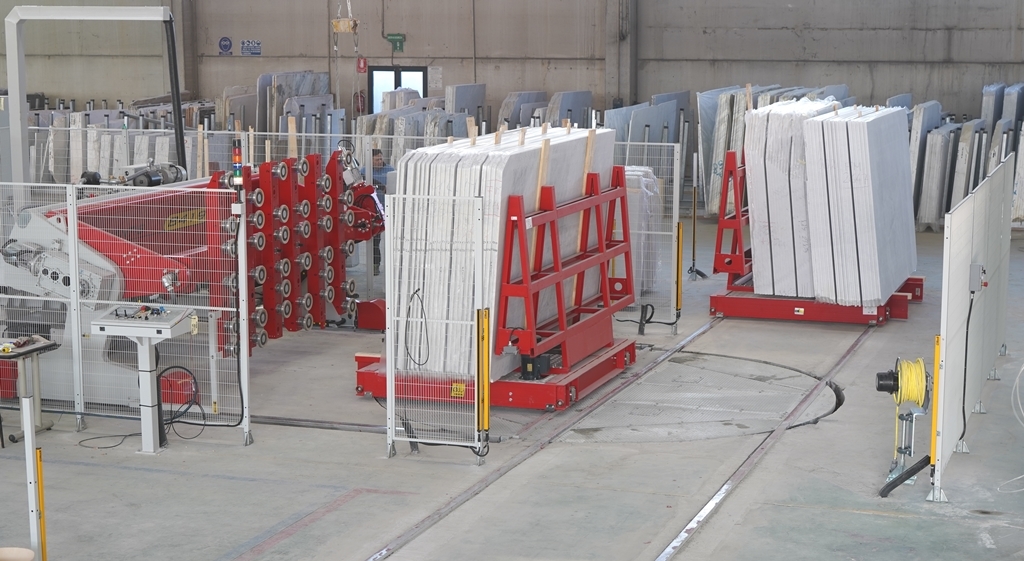 Do you need more info?
Feel free to contact us for product information, events, customer care and open jobs.